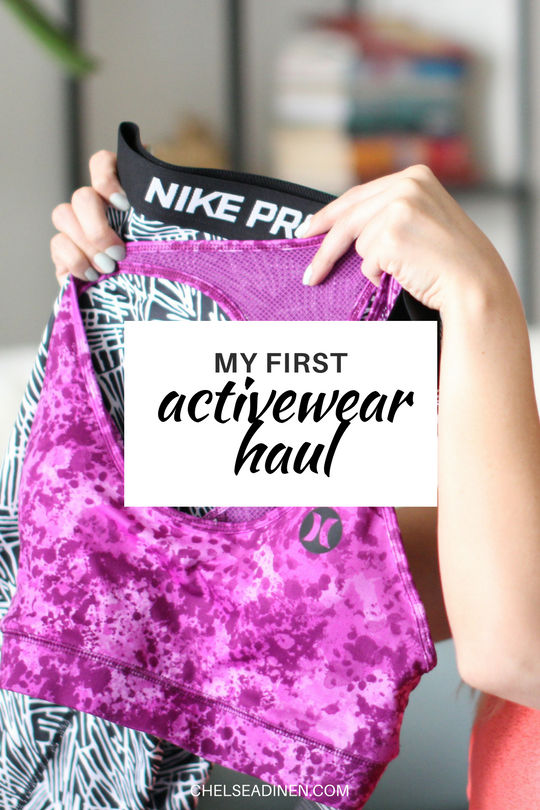 If you follow me over on Instagram or Snapchat (ChelseaDinen) then you know about the new health/wellness goals I've set for myself, including a bit of a lifestyle change. Over the past few months, this has really started to grow into a passion of mine so today I wanted to share something fun with you: My first activewear haul!
I am all about a good sale and finding quality products that help support my new goals.
Since I now go to the gym 5-6 days a week, I wanted to add a few new pieces to my activewear wardrobe!
My life philosophy is to work hard and be deliberate about living a healthy life – mind, body, and soul. So, I decided to start a new segment over on my YouTube channel (be sure to subscribe here if you haven't already!)
In this video, I:
1. Tell you what this new segment will be!
2. Show you what I purchased and where!
3. Share the links to everything I bought, in case you want to treat yourself! (click on the actual YouTube link below for this!)
---
That's it! If you would like to see more of this type of video, please be sure to leave a comment letting me know!
Here's to living healthy, setting goals, and crushing them!
P.S. Be sure you're part of my tribe below because I'll be sending you my NEW 3-part video training on Building Confidence to Make It on Your Own!