In my last post, I began the conversation about how lifestyle design led me to adopting a minimalist and simple living way of life. But I also wanted to go into greater detail about my journey into minimalism.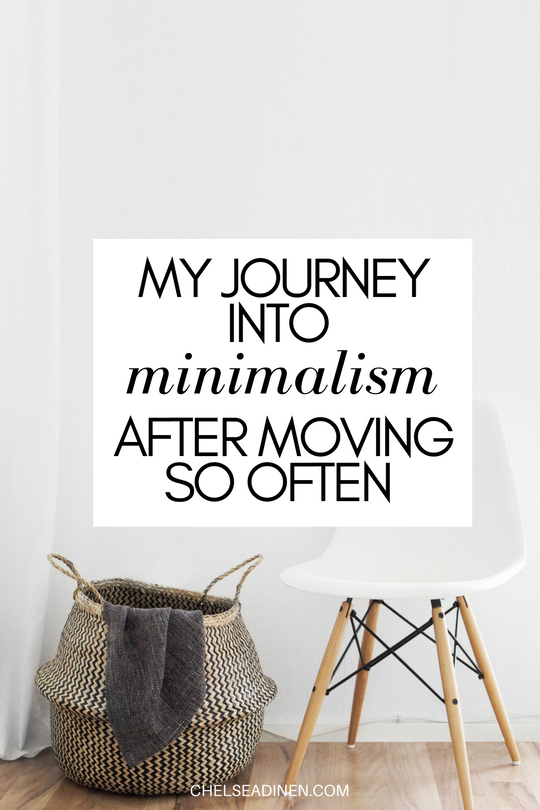 Over the years, as I moved cross country five times on my own, my perspective shifted as I continued to pack everything up and move my belongings (and my entire life.)
It wasn't necessarily that I just wanted to deal with less stuff, although that certainly would be true as well. (I LOVE not having too many things!)
It was that I grew very tired of having things in my life that I didn't absolutely LOVE. I despised the static, almost toxic, energy of holding onto things for the sake of it — because you might need it one day.
Life is too short.
And truth be told, the more things we hold onto — just in case — the more energy and time we are not focusing on the things that truly matter in this short, precious life.
---
This video takes you through my five cross country moves, and my changing perspectives on what I kept, what had to go, and how I went about purchasing new items to furnish my home.
There is so much more to talk about regarding this topic, but this video is a little intro to get you started on my simple living journey.
To me, it's more than just minimalism. It's not about decluttering or being tidy.
It's about living simply and intentionally.
You can also watch this video directly on YouTube.
Subscribe to my YouTube channel so you don't miss my future videos.
If you have any questions about my minimalism journey or how I go about living simply/intentionally, please leave them in the comments below.
I'm so passionate about this topic and I look forward to sharing more with you here soon.
For more helpful tips on living intentionally, follow me over on Instagram and be sure to join my tribe below so that we can stay connected.
Until next time,
Chelsea