For so long now, I've been blogging about moving cross country. How moving cross country was the catalyst for changing my life for the better. But the backbone of everything has been lifestyle design. Getting very clear on how I wanted my life to feel and then making the adjustments necessary to curate that life for myself. This meant simplifying my life and getting rid of everything in my life that did not align with how I wanted my life to feel moving forward.
Anything that did not add value to my vision had to go.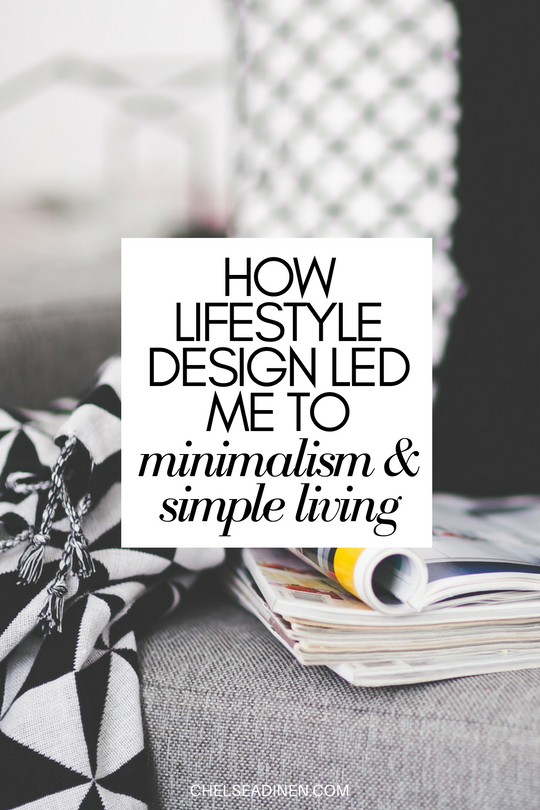 When I lost my mom suddenly in 2012, my perspective on life changed as I realized how truly precious our time here on Earth is. I didn't want to waste another minute.
I started living with a minimalist/essentialist mindset.
I understood that I had to ruthlessly edit my life.
I wanted to spend my time doing only the things I loved most.
I understood that this meant saying 'no' more often.
To live intentionally. 24/7/365.
It required me to take a good, hard look at the things I had once thought I needed/wanted (the things society or perhaps family, friends, peers, colleagues wanted for me) and instead choose what I wanted for my life. Something that is often easier said than done.
If an activity, career path, relationship, purchase, etc. didn't align with my highest priority, I started to say 'no.'
At first, it was hard. Sometimes I still struggle with feeling obligated to things or people.
But then I realize that the only person responsible for my time here on Earth, is myself.
And instead of doing a lot of little things well, I want to do a few big things extraordinarily.
I've used lifestyle design as the most crucial tool for my life. It brings clarity to my vision moving forward, helps me see what is essential, and unapologetically eliminate everything that isn't.
And it's because of adopting a minimalist/essentialist mindset that I've been able to stick with my goals and visions over the years.
I've written so much about moving cross country, driving across the United States five times, spending time traveling solo and creating a business and life that feels deeply aligned with my purpose and passions. It's not because of luck. It's because I am dedicated to my vision every single day and because I choose to live each day with intention.
I live simply.
Minimally.
I am an essentialist.
And I love the way this lifestyle feels.
Lifestyle design and intentional/simple living are the foundation and I'm so excited to be sharing more with you here on my blog about this lifestyle.
++