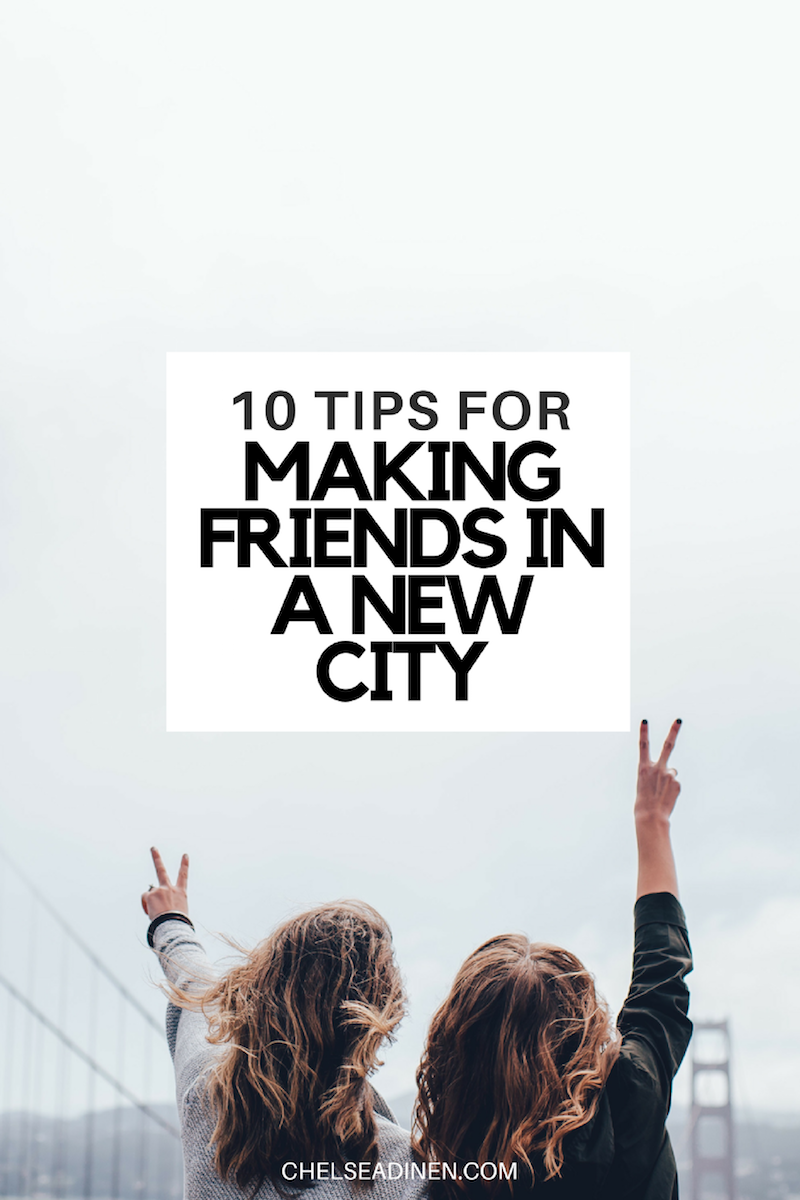 People often ask me about making friends in a new city.
I understand that the fear of having to make a whole new circle of friends is one of the biggest things holding people back from moving, whether for a job opportunity or solely by choice.
Being an introvert, I admit, I wasn't too scared off by the idea of not having a huge network already established whenever I moved to a new city.
Nonetheless, I too wondered how and where I would end up meeting new friends.
So, in today's video, I offer my 10 tips for making friends in a new city.
Or you can watch this video directly on YouTube here.
I'd love to hear from you over on YouTube with any questions or concerns you may have about meeting new friends once you move to a new city.
And as a little added piece of advice, remember that life is short.
Sure, it may be scary thinking about leaving all of your friends & family behind, but if something has been pulling at you to get out there and move somewhere different while you can, then don't let fear stand in your way.
---
As always, make sure you've joined my email tribe below for personal advice and updates from me each month. That way, we can stay in touch!
Also, be sure to join me over on Instagram and Snapchat for more helpful advice (@ChelseaDinen)
++