Setting boundaries.
I have a feeling this has been a struggle for many of us. As we go through life and take on more responsibilities, it seems to become harder and harder to set clear boundaries for ourselves.
We have so many commitments that, sadly, we end up putting ourselves last on the list.
Between work, education, starting our own businesses, friends, and family, when do we make time for ourselves?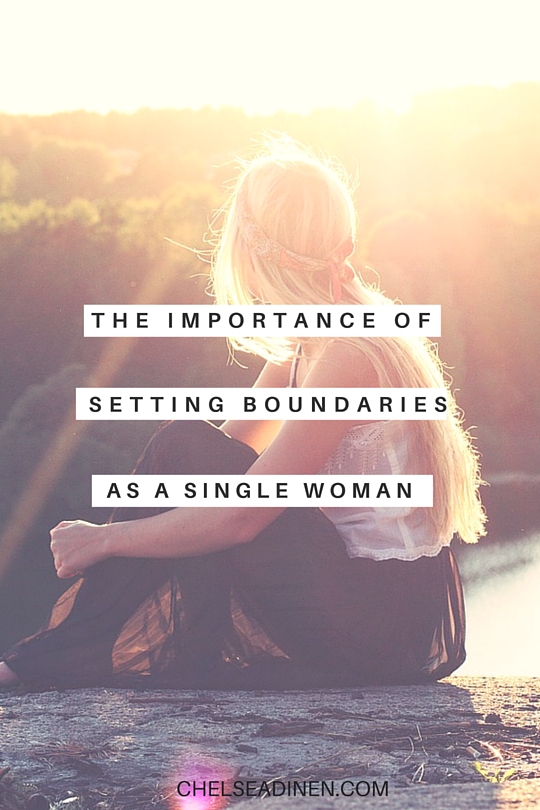 Add the fact that so many people expect the single women to be the ones who do have the time. After all, no husband and no kids, right?
Wrong.
Many single women are out there today, hustling. Working multiple jobs to support themselves, caring for their aging parents, being a supportive friend, sister, aunt, etc. They constantly rearrange their schedule, often times skipping the gym or the date or the 8 hours of sleep to show up for someone they love.
Which is great, right? For a strong, capable woman to be so selfless and caring.
But here's the thing, and I'm sure many of you can relate…
After a while, it all starts taking a toll on you.
You look back and realize your own to-do list has been sitting there collecting dust. In fact, you haven't looked at it for the past month. Your fridge is bare. Your house is a mess. Your cat or dog never gets time with you anymore. You haven't been on a date in months. You haven't gotten your hair cut in even longer. You're lethargic. Irritated. Foggy. Drained. Unfulfilled. And unhappy.
Ya feel me?
This is not how life was intended to be for you.
Truly. The Universe wants you to feel greatly fulfilled. And supported. Loved. Cherished. Excited. Inspired. And whole.
And that's why I stress the importance of setting boundaries as a single woman.
You want your dreams to become a reality, yes? You want to be there for your family, yes? You want to make beautiful, new memories with your friends, yes? You want to be 100% fulfilled in life, yes?
Well then, it is vital for you to start setting clear boundaries in order to honor yourself — your time and your energy.
You can't show up for others, you can't live your Truth, until you show up for yourself.
It's kind of like how the flight attendant tells you how to put on your oxygen masks. They tell you to put your mask on before assisting someone else because, if you run out of oxygen, you won't be able to save them (or yourself!) in the first place.
So, think about it that way.
In order to authentically live 100% in alignment with your Truth, you must honor yourself first and foremost.
Which means you will have to set some boundaries for yourself.
Setting boundaries is what helps us honor commitments to ourselves.
Sometimes, setting a boundary can be as simple as saying, "no."
It may take some time to get comfortable saying "no" to others in order to say "yes" to yourself, and that's okay. It may feel selfish at first. That you shouldn't be putting yourself before the needs of other people, whether that be your boss, your niece, your parents, or your best friend. But remember, we can only be responsible for ourselves.
As an independent single woman, this is the time to set the foundation for the rest of your life. This is the time to love yourself and to show others how much you honor and respect yourself above all.
Not only is setting boundaries healthy, but it's also a way to show others how much you honor and respect yourself above all, and that you won't accept to be treated in a way that doesn't reflect that respect.
Remember, you teach people how to treat you.
As a single woman, remember these three things:
Self-love
Self-care
Self-respect
So, this means to stop agreeing to doing something when you're asked at the last minute. Your time is more valuable than that. Start scheduling out your week (again, before people ask you to do something at the last minute and you feel obligated to say 'yes.') That way, you know ahead of time where your time and energy is going to be spent.
No more committing to other people and events before committing to what YOU need to do first. So, yes, even schedule your 'me time' in advance. If on Friday night, you want nothing more than to grab some yummy take-out and take a hot Epsom bath before going to bed early, commit to that. You deserve it.
I also think getting into the practice of setting healthy boundaries is extremely important when dating. No more of this 'always being available' thing. I'm not saying to start playing games or play 'hard to get,' but instead, to be unapologetic about putting yourself first.
Setting clear boundaries is a way for you to strongly honor your time commitments, goals, values, and your heart and mind. I think a big part of living authentically is not being afraid to put our foot down when things aren't aligning with our intentions. This means saying 'no,' putting an end to something when it doesn't feel right, not feeling guilty when you need to leave a get-together early, etc.
Your life, your boundaries.
Setting boundaries for yourself is key to living in alignment with your Truth. And, just as a reminder, it's when we are living in alignment with our Truth that we feel fulfilled, excited, and happy.
So, let's recommit to ourselves today, and everyday:
I commit to myself. I will set boundaries in order to honor my own time, energy, and Truth.
Do you love Pinterest as much as I do? Come follow my board 'Soul Centered Self Love' for tons of self-love inspiration and be sure to sign up for my email tribe to be the first to know when my eCourse of the same name launches!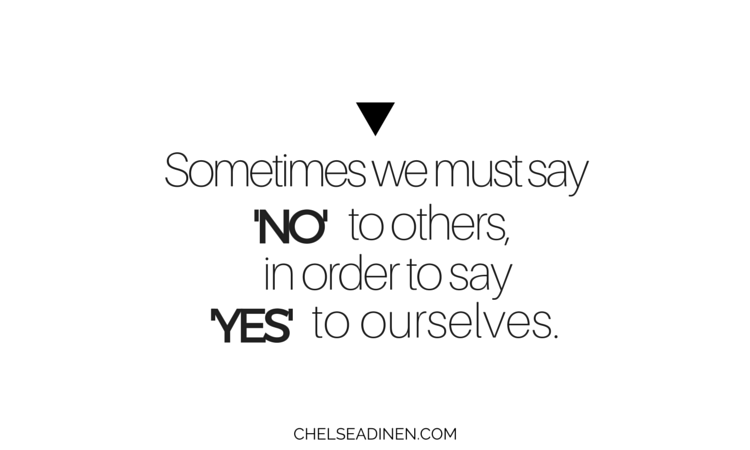 Love this post? Use the social share buttons below to share it with other independent women! xo