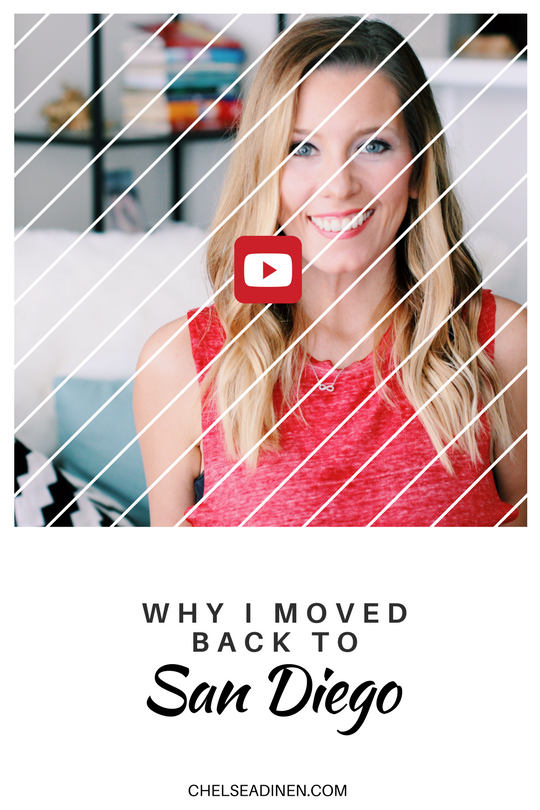 I figured it was time to sit down and talk a little bit about why I moved back to San Diego and the events leading up to that decision.
It's been nearly three months now since I made the move to San Diego for the second time.
It has had its up and downs but I trust there is a reason I am back here, even if it won't be forever.
As with all things, trust your intuition.
My decision to move back to San Diego was not an easy one.
It did not happen overnight.
It did not happen without tears and confusion and doubt.
And even after moving here, I still deal with those same things.
Remember when you're making big decisions, that neither choice will be perfect and you may not always receive the signs and signals to specifically tell you what the best decision is to make.
Ask yourself instead: "What feels best moving forward right now?"
More on this another time.
In the video, I also talk a bit about making the wrong decisions and how this too has helped shape my life.
Give it a watch and if you want to see more videos, please head over to my YouTube channel to subscribe! It would mean the world to me! :)
Or, click here to watch this video directly on YouTube.
So, what did you think?
Leave a comment below letting me know your takeaways or somewhere where you've always wanted to live!
++
Other posts for you to check out:
For more free content like this, sign up for my emails below!
Love,
Chelsea