I'm really not a big fan of the New Year and all of the festivities. I feel a sense of pressure and overwhelm as the end of the year approaches. I do appreciate the feeling of a fresh canvas at the start of each year though, and have found it helpful to look back and reflect. So, given that I haven't done a "year in review" in quite a few years, I felt the pull to do one this year.
For me, 2017 felt a lot like "one step forward, two steps back." There were moments I felt incredible progress and forward movement, both personally and professionally but there were also repeated disappointments.
I saw Jordan Bach do his own "year in review" and decided to adopt his format of what worked for me this year vs. what didn't work for me this year. I think this is a great way to break down which things supported your goals and motives for the year that you want to continue or build upon in the New Year, and which things, habits, tendencies, and/or actions did not support you.
Also, at the end, you'll find a fun list of things, music, books, etc. I recommend adding to your list for 2018 :)
What Did Not Work for Me:
Staying committed to goals I've outgrown: I've learned that just because you've committed to a goal or dream you had at one point in your life, doesn't mean you're not allowed to outgrow it. There's a difference between following through with something and forcing something simply because you made a commitment at a previous time. If your heart is no longer in it, if your vision has changed, be willing to course correct. And don't feel guilty about it.
Dragging things out: Work projects, relationships, donating to Goodwill. The longer you drag something out, the harder it will be to finish. I've learned that if I don't do something right away, I get stuck in perfectionism and take for-EVER to complete the task. Yep, even taking those darn bags of clothes and just dropping them off at Goodwill.
Lingering energy can be toxic and draining. It's energetic clutter and takes up space that can be used for more necessary things. It all reminds me of this quote by Ralph Waldo Emerson:
"Finish each day and be done with it. You have done what you could. Some blunders and absurdities no doubt crept in; forget them as soon as you can. Tomorrow is a new day. You shall begin it serenely and with too high a spirit to be encumbered with your old nonsense."
My work schedule: Between coaching clients in different timezones, creating new courses, creating content for the blog, content for YouTube, and endless forms of business marketing, I often felt pulled every which way and rarely felt centered with my work schedule. 2018 will be about streamlining my work. This means cutting back on (or altogether stopping) certain projects in order to focus on the work and creative processes that I want to prioritize and nurture and love on. So, things will be changing. To be continued…
Staying attached to the 'how': Getting clear on your goals and vision moving forward is crucial but don't get caught up in HOW everything will transpire. Instead, visualize and actually feel in your body and mind what it will feel like when you reach that goal, and then let go of having to know exactly how/when it will happen. Set the intention, take deliberate action, but release the 'how.' Placing too much emphasis on the 'how' has the potential to keep us from seeing doors open and opportunities that will transpire in ways other than what we expected.
Not traveling enough: I went the majority of the year staying local and then did a bunch of traveling back-to-back near the end. And while eventually getting that travel in filled up my soul and satisfied my gypsy spirit, the stagnation for the majority of the year really took a toll on me. Traveling is a source of great inspiration for me. When I connect with other places, whether I've visited them before or not, I re-connect with my purpose and see things from a refreshed, refined perspective.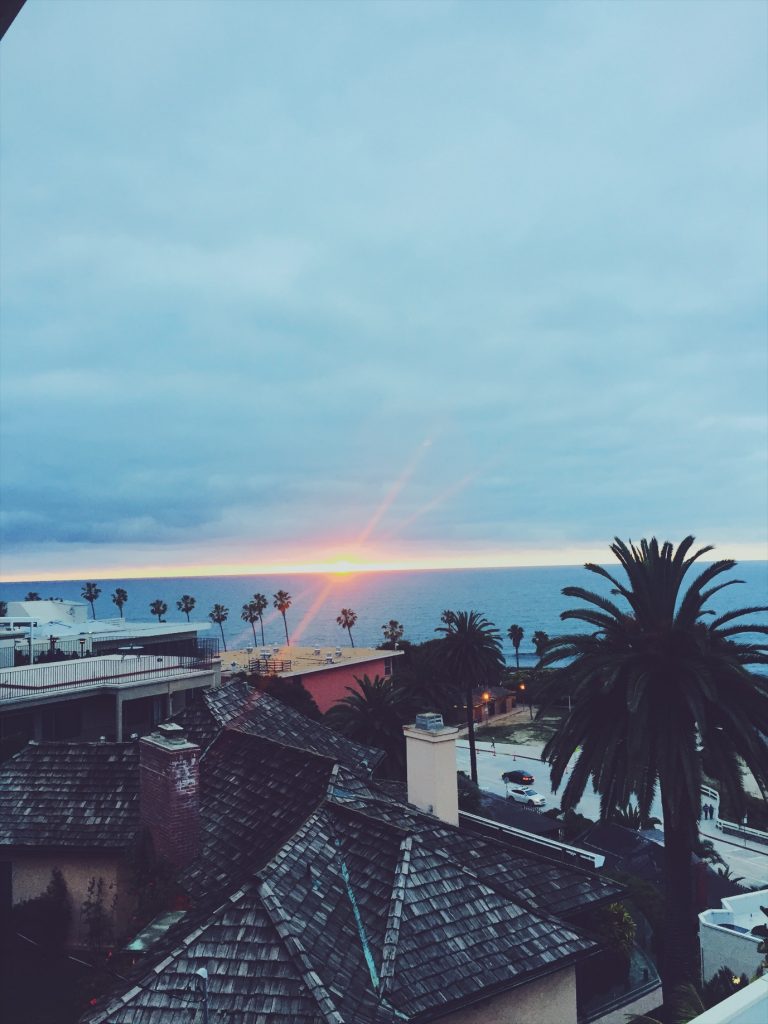 Hushing my creative muse: Since I was a little girl, my soul thrived in dance, acting, theatre, the arts. I had the honor of seeing three shows on Broadway over the past year and my passion was reignited. As I left the theatre, I realized I had been quieting my creativity. There were countless days of writer's block when I felt as though the conduit for my creative expression was broken, out of service. I'm in the process of repair, uffishly giving myself the time and space I need. I'm still waiting for clear intuitive direction to know what this means for me in 2018 but there will definitely be more writing and photography than last year. And who knows, maybe I'll get back into a dance studio or dabble in choreography again? I'm so very excited for this.
What Worked for Me:
My gym routine: My dedication to the gym and, more specifically, weight training began in 2016, but 2017 was the year when it became a true passion and lifestyle. The gym is my constant. It's my sacred space where I push myself mentally and physically 5-6 days a week. It's the place where I see myself grow. I see muscles strengthen along with my will power. I have developed a beautiful relationship with my body that I never had before. An appreciation for what my body is capable of. I have grown increasingly appreciative of this vessel I get to call home and in turn, I nurture it more carefully, not only with the amount of time I spend conditioning it and the quality of the foods I fuel it with, but I'm more much mindful now of how I spend my free time.
Now, it's so much more important for me to be conscious of how much rest I am getting. How much time I am spending daily with my thoughts and self-care. I am more aware of toxic energies and people and consciously create daily 'white space' in my schedule instead of filling that time with endless social activities.
As an added bonus, having stepped away from dance over the past several years, it feels incredible to be 'back home' in my body. Stretching. Pushing. Pulling. Hurting. Healing.
My morning routine: I spent the majority of this year teaching about the importance of intentional morning routines. I have plenty of videos you can watch on this topic and blog posts as well. Waking up before the sun each day transformed my productivity and fulfillment. It helped alleviate stress and low energy and brought greater meaning and purpose and value into my daily life.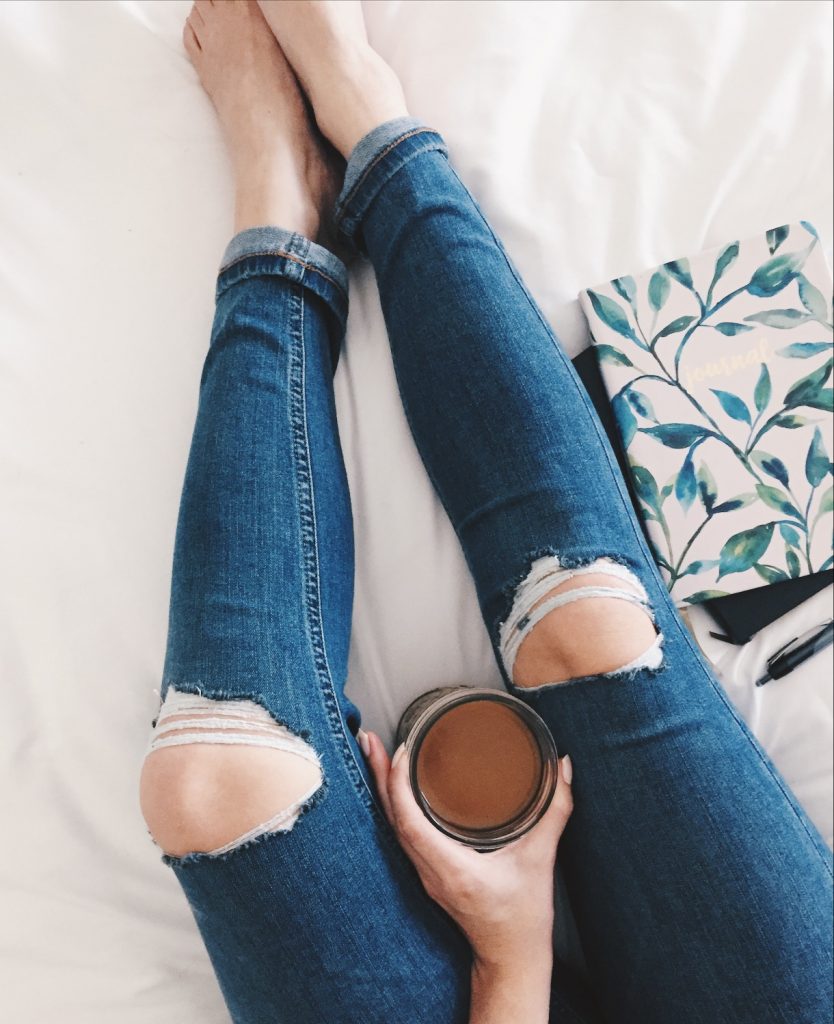 Listening to classical music: This was a game-changer for me. I fell insanely in love with ambient/instrumental modern classical music. I listen to it when I'm working, when I'm journaling, when I'm visualizing, when I'm driving, etc. Without sounding toooo out there, my Classical Concentration playlist (which I've included at the bottom) helps me connect with a subconscious part of myself I never knew was there. It opens me up to another universe. I am able to connect with myself and with Source energy so strongly and clearly. Music has always been a vortex and a channel for me. But this genre, is really something special. Feel free to follow my Spotify playlist below!
Being intentional: I set the intention at the end of 2016 that 2017 was all about intentional living (watch my video all about that here). If something didn't feel aligned with my goals and values, I didn't do it. I learned to let go of societal pressures even more so than I already had. Instead, I tuned into my inner voice and asked myself on a regular basis, "Is this what YOU want to do?" I made purposeful decisions well in advance, and set some pretty solid boundaries which helped tremendously. The most monumental result of this decision to live intentionally was how much more "me" I felt. I no longer felt the pressure to live the status quo. I could simply be me, unapologetically, because each decision I made and each step I took, came from a place of my own intention.
Saying "no": Taking intentional living one step further, I started unapologetically saying "no" to things that did not align or that I simply did not want to do. We live in a "yes" culture that glorifies being busy and always having a full plate and calendar. But by slowing down, simplifying your life, and releasing the need or the pressure to do it all, you begin living a more intentional, purposeful life.
Turning off notifications on my phone: You may have seen my video about my digital detox in Joshua Tree (if not, you can find that here!) where I talked about turning off all the notifications on my phone. That was several months ago and I'm happy to report that those notifications have stayed off ever since! Now, I get to choose when I want to read a DM or YouTube comment instead of letting my phone decide for me. This also allows me to be present with myself and those I'm spending time with instead of notifications and buzzes interrupting the moment. By doing this, I think you'll start to see your relationship with social media and, well… always being available, start to change. For the better.
---
My Top Favorites to Carry Into 2018:
My Classical Concentration Playlist: My favorite song is "Doria" by Olafur Arnalds. Anything he composes really, followed by anything Max Richter composes.
2. My Favorite Books: I can't choose just one, so you can find all of my book recommendations here! I can tell you, though, that my favorite topic to read/learn about this year was definitely mindset (Hint: Breaking the Habit of Being Yourself was definitely one of my top reads in 2017!)
3. My Favorite Videos/Vlogs:
---
Closing Thoughts
In 2018, go with your heart. Think less about what you think you should be doing or changing or which goals you should be setting, which resolutions you should be making and tune into what your soul whispers. If you'd rather stay in on December 31st and organize so that you're feeling fresh on the 1st, do it! If you've been feeling that call to renew your passport and travel overseas alone in the New Year, do it! If you have no idea what's meant to happen, but instead of forcing it, you want to be patient and give yourself time to figure it out, do it!
The beauty of a New Year is the possibility.
Change is good. Maybe 2018 will be full of drastic change. Maybe it will be full of tiny, little changes that, over time, will pave a new path for you.
Be open to the guidance of the Universe. Let go of the pressure of having to have it all figured out on your own.
As for what's next in 2018, stay tuned for lots of new travel guides and a few travel vlogs too! As always, join me over on Instagram @chelseadinen where I like to hang out most!
Wishing you a joyful New Year, full of new manifestations and continued growth!
Love,
Chelsea