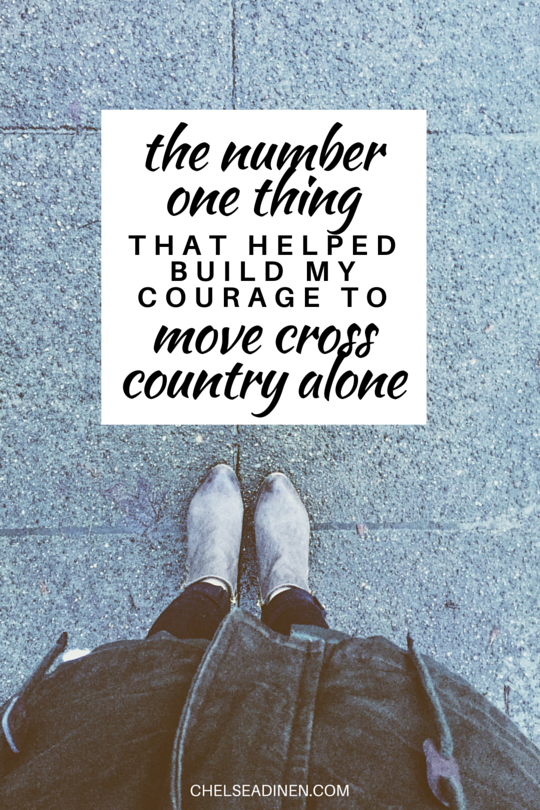 After five cross country moves on my own, I often hear comments from people saying, "You're so brave!" or "Weren't you scared?!"
I sit and think about being told that I'm brave and it's still something that's hard for me to acknowledge because the honest truth is that my soul loves and needs to move often. It's who I am as a human being and I simply listen to my heart and go where it tells me to go. It's a lifestyle that hasn't always come easily and receives a lot of tilted heads from my friends and loved ones but I know that I must stay true to my nature.
And yes, I was scared. No matter how many times I moved, the process of leaving one chapter to begin anew has always been unnerving. Wondering if everything will 'work out.' But the truth is, friends, everything is already working in our favor whether we realize it or not.
The second we make a commitment to honor our soul's calling and purpose, we are signing a contract with the Universe to lead us and guide us and show us the way.
I believe that, and I have seen it take place in my life year after year, by simply relying on the Universe to guide me and listening to my heart.
That last part is key. We must listen to our heart. Our ego will try over and over to spin us out of our intuitive knowing and tell us that we're crazy. That it won't 'work out.' That our dreams are too far out of reach. It happens to me every time but I tell my ego to go to hell.
Related: Read all of my moving-related posts here
---
By the way, if you're looking to
build more confidence to go out there on your own

, I'd be more than happy to give you access to my 3-part video course. Just sign up here and I'll send it to you for free :)
---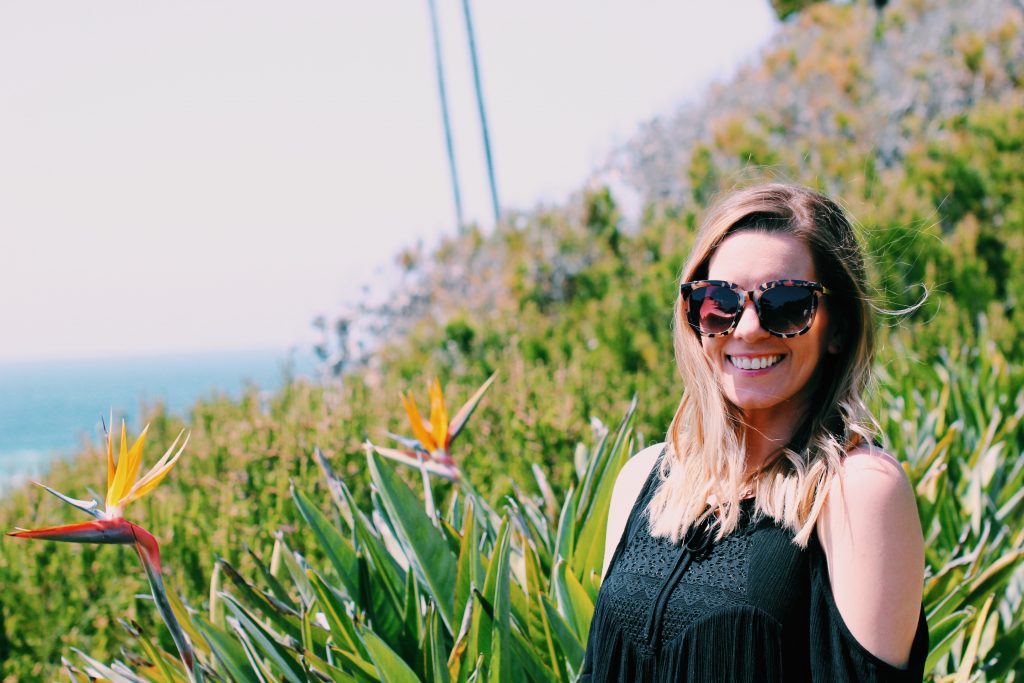 Because I believe this life is meant to be an adventure, filled with beauty and failure and lessons learned the hard way and moments so miraculous that we are reminded all over again why we made the decision to leave our comfort zone and follow our heart.
I live for those moments. And the more I follow my heart, the more those moments find their way into my life. 
---
In 2009, after years of knowing I was meant to leave the East Coast and move out West, I decided after a girls' trip in Las Vegas, that I was going to rent a car and drive up to Utah (one of the states I was considering moving to, in addition to Arizona and California.) I will never forget that drive. It was the spark that ignited this gypsy soul life.
I was under 25 but that didn't stop me from researching and finding out how to rent a car. I was determined. This was happening. My parents told me I was crazy and irresponsible and shouldn't be traveling alone. But I did it anyway. And I will never forget the way it felt to drive through the desert for hours, entirely on my own.
It was a time full of wonder and possibility and freedom and… awe.
That part of the country fascinated me and with every mile, I fell more and more in love. Not only with the scenery but with the path ahead of me. The journey that is life. Knowing and trusting that I was being guided. Even if I could only see a few miles ahead, the rest was being taken care of for me.
The Universe was on my side. I simply followed the call.
That trip led to me moving from Virginia to Utah four months later. (Read about that move here.) Driving over 2,000 miles to the place that would become home for two years.
---
As some of you may know, soon after I moved back to Virginia, I very suddenly lost my mother. Losing her reminded me to continue following my heart. I knew I was not meant to stay in Virginia.
I had already driven cross country twice but my soul longed for more. After years and years of dreaming about it, I knew that it was time to stop settling and finally move to San Diego.
That drive out to San Diego changed my life forever.
It truly changed my life. Forever.
I saw cities and towns that resonated so deeply with my soul that I still, to this day, cannot put into words the way that I felt. But yet again, it sparked a fire within me to travel. Even (and especially) if that meant I'd be traveling alone.
And it's just now hitting me that that is how I built the courage to move alone. It started in 2009 when I drove through the desert alone. And it continues to this day.
I travel solo. I go on my own. I follow my heart wherever it takes me.
In the past year alone, I have traveled to Charlotte, San Diego (twice), New York City (twice), Colorado, Portland, and Seattle (twice.)
Click below to read about my trips:
And my life has expanded because of it.
If you feel the call to move to a new city on your own, travel solo for a while.
---
---
Feel the feeling of being entirely on your own. Figuring out every single detail alone. Navigating your way through a city alone. Eating alone. Riding the subway alone. Driving through different states alone. Getting lost alone. Finding your way alone.
It's one of the most humbling, empowering decisions I've made to just go. On my own.
The more you travel on your own, the more you build your 'courage muscle' as I like to call it. You prove to yourself how strong and capable you are. You feel the thrill and excitement of exploring a new city while finding yourself along the way. Every solo trip builds us, grows us, and helps us see life from a new perspective.
I believe strongly that if you start taking more and more trips alone, the idea of moving to a brand new city entirely on your own will start to feel more real and more possible.
Besides, life is far too short to not go when and where you feel called to go.
To your courage,
Chelsea
I love you. And I believe in you.