[column grid="10" offset="1"]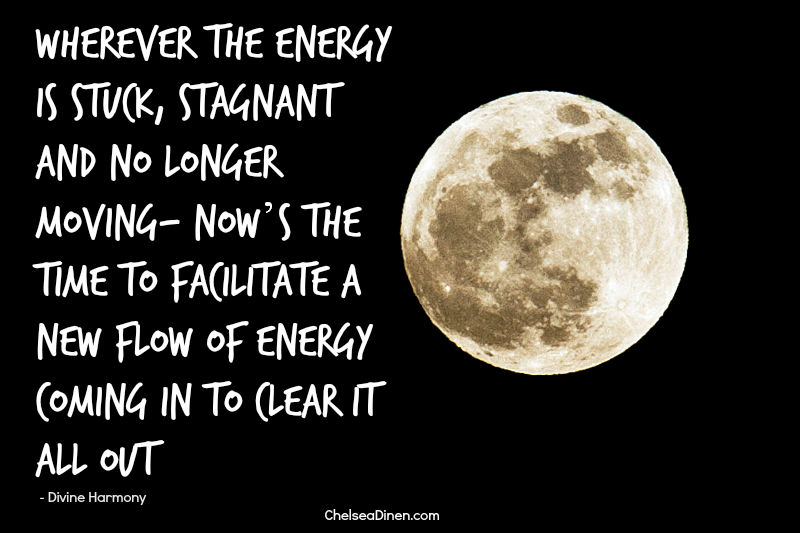 Tonight brings a full moon – the Flower Moon to be exact. This Full Moon in Scorpio is said to be one of the most intense full moons of the year. For some reason, I've felt very pulled to this full moon and so I wanted to share a few things, thinking maybe they'll resonate with you too.
In the past few weeks, maybe some things have been coming up for you, more often than normal. Well, full moons are said to bring things to illumination, crisis, and/or completion. Remember that eclipse we had not too long ago? That was the new moon. It's said that whatever gets set out into the world, into motion, during the new moon is brought to a period of confrontation during the full moon. Perhaps that's where all the negative connotations about full moons come from? Werewolves come to mind…
However, there's a whole lot of good that can come from this time of confrontation, elimination, and resolve. This is an opportune time to gather our courage and start taking action. Those "things" that have been coming up for you lately (maybe you've allowed an ex to continue looming in your life, or events at your 9-5 job have caused you to face your true unhappiness there) need to be dealt with and now is the time.
This Full Moon in Scorpio is said to powerfully shine its light on the darkest places. The places we've tried to avoid, or deny, or distance ourselves from. So, think of this Full Moon as a way to heal those wounds. A time to close the chapters in our life that we know deserve to end. Letting go of things (beliefs, people, jobs, etc.) that no longer serve us, or perhaps never did, allows room for the new and the healthy and that is when we can become whole.
Take this time to find the toxic patterns that hold you back from abundance, the fears that keep you from your dreams, and OWN THEM. Own it. Take your power back. Find what's stuck, what's not working, and intentionally release that from your life. Consciously let go. Dive deep to extract what is true. Release control and allow the new energy to flow.
Breathe this in. As you see the moon slowly make its way up into our sky today and tonight, be empowered. Clear out. Let go. Purge. Be liberated. Let this full moon be a reminder to you to take accountability for your own life and make space for all that's to come.
What are you shedding from your life tonight? Sound off in the comments below!

---
 While this content doesn't cost you anything, all shares of this blog post (on Facebook, Pinterest, etc.) are much appreciated. Not a bad trade, huh? :)
To stay up to date on my posts and coaching opportunities, sign up for email updates below or join the tribe on social media! Facebook | Twitter | Instagram | Bloglovin
Need a little extra push to release and let go? Check out my services page to find out more about my coaching programs!
[/co[/column]v class="mailmunch-forms-after-post" style="display: none !important;">