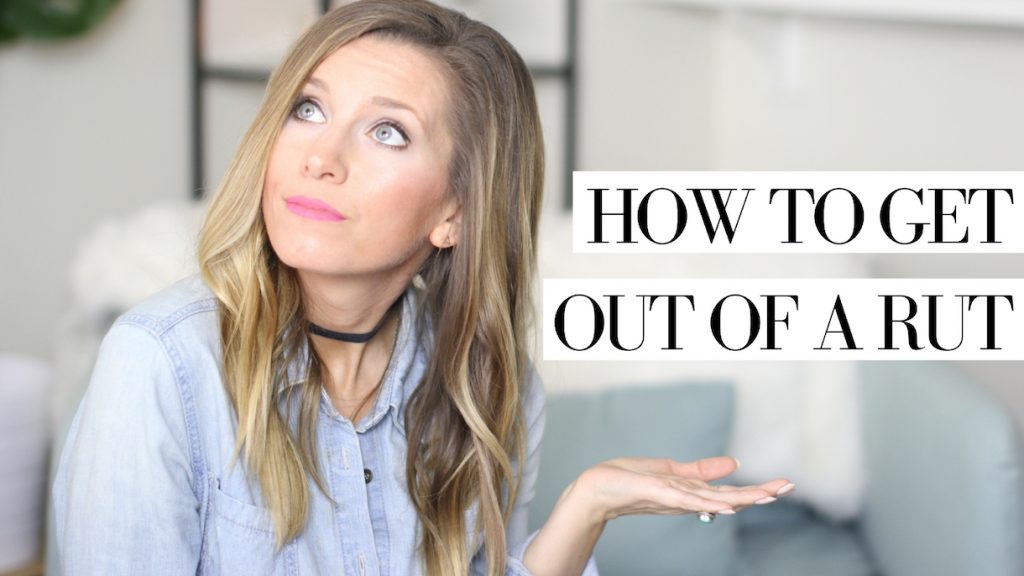 Feeling stuck and falling into a rut is part of being human. In today's post, I'm giving you some of my own tips on how to get out of a rut.
But before we dive into that, I just want to remind you that being in a rut is okay. Don't beat yourself up about it. Perhaps you're in a creative rut (ahem, lookin' at you, writer's block) or perhaps you feel stuck in making a decision about a new path in life. Maybe you're just in a funk for no particular reason! Either way, I want you to know we've all been there before.
Don't judge yourself. Don't pressure yourself. And don't force yourself out of it. (At least, not quite yet.)
I'll be walking you through some of the most helpful tips and techniques I've found to help clear those clouds away and see blue sky again.
As with all things in life (and we'll talk more about this in the below video) I always try to find the lesson. I always try to see what I can learn or how I can grow. Because, although we can't always control our circumstances, we can control how we respond to them and how we move forward.
Throughout my own personal development journey, through losing my mom suddenly, and moving thousands of miles from home several times, I have hit many walls and fallen into a rut countless times. I think it's part of our personal development journey.
Because the truth is, being stuck in a rut can often be the thing that motivates us to change up what we're doing. To choose differently. To try something new. OR…
It can be the thing that brings us new inspiration and motivation.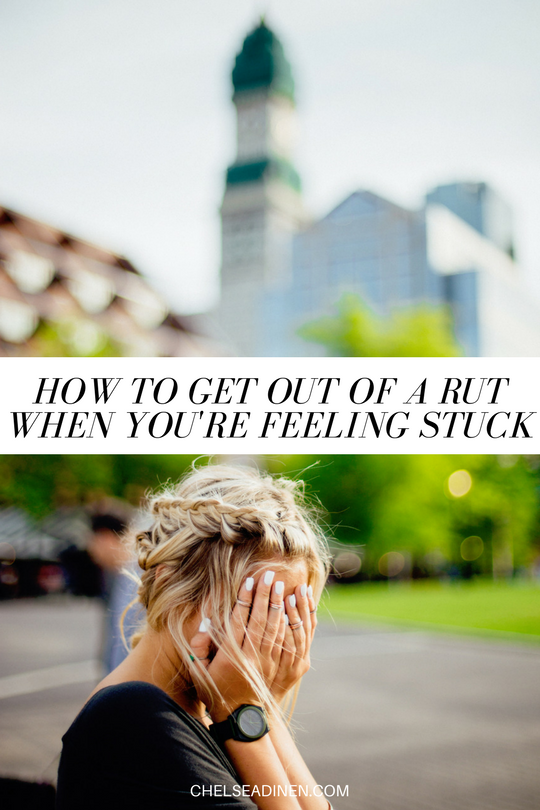 So, the next time you find yourself in a rut, think back to this video and the different tools I'm about to go over with you. Instead of being so quick to just try to push through it, use these tools to find a better way out.
Remember, although we can't control our circumstances, we can control how we respond.
I hope you find inspiration in this video and that it helps you the next time you're in a rut and feeling stuck.

If you haven't already, please go subscribe to my YouTube channel! I post a bunch of videos to help you with intentional living, goal setting, and conquering your fears!
For more, follow along on Instagram.
More Helpful Resources: