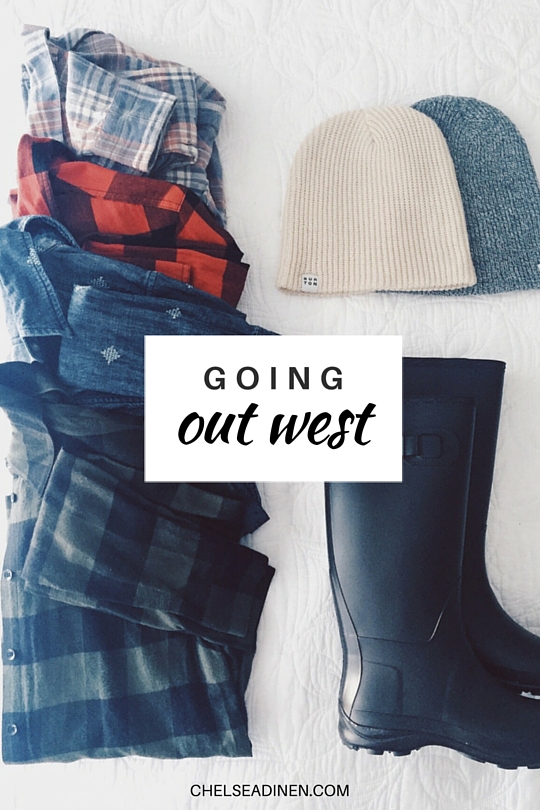 When you read this, I'll be on my way out to the Wild West (and Pacific Northwest) where my spirit roams free. There are reasons that explain why some of us are more attracted to certain cities and areas — our desired lifestyle, our personality, our interests/hobbies, even our past lives. It reminds me of that quote:
"If you don't like where you are, move! You are not a tree."
Upon leaving San Diego two years ago and moving back to the East Coast, I knew that I would end up moving back out West eventually. It resonates with me in a way the other regions of this country never have. You may have seen some of my posts on Instagram about my time in the DC area coming to an end soon. The time will come when I say goodbye to my family again and journey westward.
Right now, I'm taking some time to live temporarily in a few different cities before ultimately deciding where home for me will be.
It's a really, really big journey for me for several reasons:
I'm celebrating another trip around the sun on my birthday on the 7th. I'll be honoring with gratitude the years and tears and lessons that brought me to this very path I'm on today.
I'll be tapping into my intuition and inner knowing as I immerse myself in the culture, sights, and sounds of these different cities and states. (This is absolutely one of the most powerful ways I've found to deepen one's self-discovery journey.)
I'm unapologetically diving headfirst into this year. I'm declaring it to be a year full of richness, abundance, blissful fulfillment, and daring adventures.
I'll be making the decision that will lead to the next chapter.
---
One of the biggest things that I recommend to my clients (and discuss in great detail in my upcoming online course) is to live like a local in a city before you move there.
Visiting a city and doing touristy things is not the same as living there. Stay in an apartment in a neighborhood where you'd live, go to the grocery store, cook for yourself, talk with locals, go places and do things you would do if you lived there full-time.
And, yes. This requires time, energy, planning, and money.
Here's the thing:
If you want big, massive change to happen in your life (whether that means moving to the city of your dreams or quitting your job to start your own business, etc.) you must be willing and ready to invest in yourself.
Because the truth is, if you're not willing to truly invest in yourself, nothing is going to stick.
If your goal is to start eating healthy, organic, nutrient-rich food but you're not willing to pay more for better quality foods, you're not going to meet your goal. It's the same with a life change as big as moving cross country. If your goal is to move to a new city, live outside your comfort zone, while learning your truth and purpose as you go, but you're not willing to do the work to get there, you're not going to meet your goal.
Finding our inner bliss takes work and sacrifice and breaking through a lot of limiting beliefs and fears. Creating lasting change and deep transformation requires a commitment to yourself.
And that's why I'm getting out of my comfort zone and going on this trip.
---
One more little thing before I go:
Stop waiting for your dreams to happen.
Go out there and grab life by the horns.
Do what makes you come alive.
If you wait until you're ready, you'll be waiting forever.
Here's to the roaming gypsy souls of the world.
I love you!
Chelsea
P.S. to follow along on my journey, come follow me on Instagram!

Are you ready to commit to yourself by taking a big leap? Let me know in the comments below what your big leap will be?