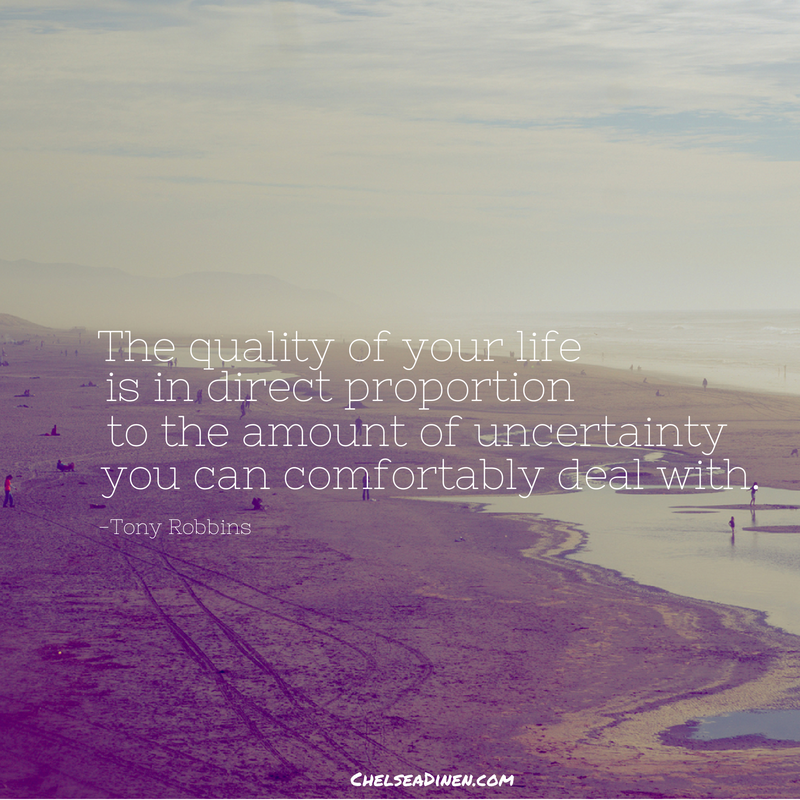 The amount of vulnerability that has found its way into my life, staring me straight in the eyes is, well, overwhelming. Being vulnerable is scary. Why? Because of the amount of uncertainty that follows.
Think about it. If you went head-first, full-throttle into something that you knew without a doubt would work out, would you really feel vulnerable?
Being vulnerable means to be susceptible to physical or emotional attack or harm; helpless, defenseless, powerless.
And, my god, is it scary. It's uncomfortable. It's nerve-wracking. It's completely uncertain.
Yesterday, I underwent surgery. It was a fairly simple procedure and something that I had scheduled several months prior but there was still so much uncertainty going into it. "Will the procedure work?" "Will I be in immense pain?" "What about the anesthesia?" Going into any medical procedure, you're generally pretty helpless. Extremely vulnerable. Everything is outside your own control. You have to give it all up in faith. And trust. Trust. TRUST.
But isn't it that way with most things in life? We are extremely vulnerable. Everything is outside our control. The only thing we have control over is how we handle the uncertainty. Putting ourselves out there, opening up our hearts, going after our wildest dreams – that's how we stay open to the possibility of what could happen. We remain vulnerable, we live with uncertainty because that's when life happens.
"To love someone fiercely, to believe in something with your whole heart, to celebrate a fleeting moment in time, to fully engage in a life that doesn't come with guarantees – these are risks that involve vulnerability and often pain. But, I'm learning that recognizing and leaning into the discomfort of vulnerability teaches us how to live with joy, gratitude and grace." 
– Brene Brown
The Gifts of Imperfection
It's all a risk. It will always be uncertain until the end. But that's life. And the quality of our life is most definitely in direct proportion to the amount of uncertainty we can deal with.
Remember that.
In order to live, in order to grow, in order to have experiences, in order to find true happiness, we must lean into the discomfort of vulnerability. Live with uncertainty.
—

---
To stay up to date on my posts and coaching opportunities, sign up for email updates below or join the tribe on social media!
Facebook | Twitter | Instagram | Bloglovin