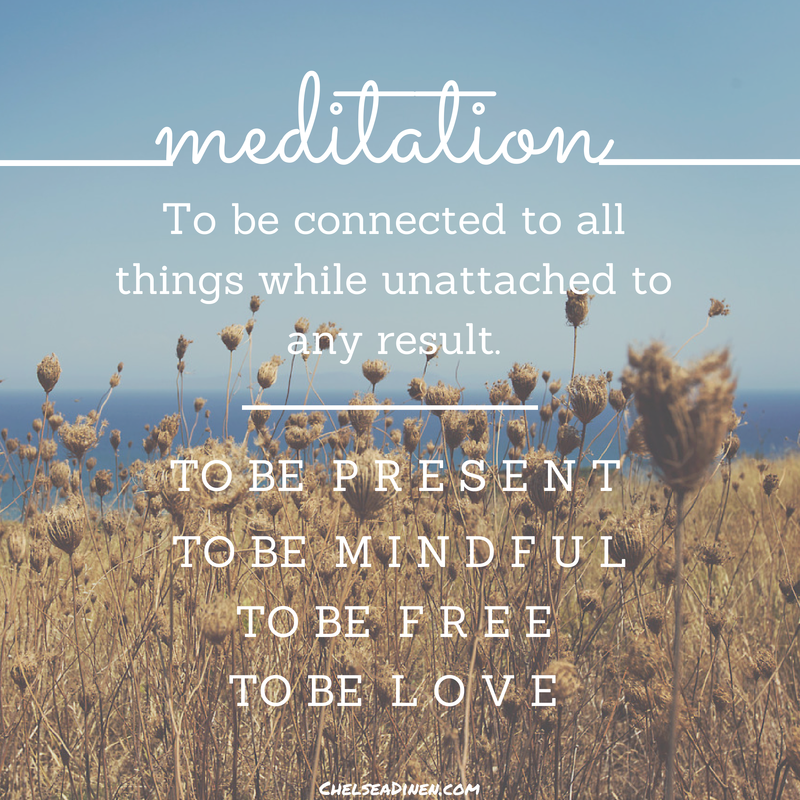 I believe meditation and relaxation are a personal journey that we each embark on throughout life. As we grow into deeper self-awareness, and desire to grow more fully connected spiritually, our desire to be more fully aligned, in-tune, relaxed, in the moment also deepens. And that's usually where meditation and different forms of connection with self/spirit come into play.
For me, my spiritual practice has been all over the board. I grew up in a family where being spiritual was encouraged. As I grew older and matured, it was really up to me what value I wanted to assign to my spirituality and, from there, I went off on all sorts of spiritual journeys. I am finally now at a place in my journey that I like to call home and it's important to me to be deeply connected to Source (Spirit, Universe, God, etc.)
My mind is open, my heart is open and I fully trust the Universe to guide me. When I am not grounded, not rooted into and connected with Source, I am also not connected to my Highest Self and that's a place that I don't want to be. So, my spiritual practice is extremely important to me and is something that, over time, I have realized I must make time for every single day.
I wanted to start sharing some of my practices with you; the things that have personally worked for me in my spiritual journey.
One of the most important things to keep in mind is that we are all entirely unique. What works for someone else might not necessarily work for you. For example, I don't love doing yoga all the time which has surprised me after spending most of my life training in dance. I'll revisit it again down the road to give it another go but for now, I spend my time doing what does work – my time alone with my music.
Perhaps I have dance to thank for this, but I get lost (also known as: I am found) when I listen to music that I love. Whether I'm pushing my body to its limit while running uphill with the music pumping in my ears or sitting on my balcony above the treetops, staring up at the sky while the moving melody speaks to me. My mind just floats. It is free. All is clear. I walk away from those moments feeling reset, re-centered, re-charged.
In those moments, it almost feels like an out-of-body experience as I notice my mind being quieted, the weight being lifted. I feel more deeply connected to myself. My senses become more and more intense. I am more in-tune. Yet, I am also unattached to anything. In those moments, everything is as it is. I can get outside of my own head and float amongst the stars while simultaneously being fervently grounded. It's bizarre. But so good.
And in the end, isn't that the idea of meditation? To be connected to all things while unattached to any result. To be present. To be mindful. To be free. To be love.
To be.
Again, find what works for you and as you meditate, be mindful of what comes to you. Perhaps you receive a thought of something new to try next. I'm excited to share some other forms of meditation and relaxation that have helped me.
Until then, I'd love to hear from you in the comments below! What has worked for you? What hasn't worked? What are you still working on? xo
++
To stay up to date on my posts and coaching opportunities, sign up for email updates below or join the tribe on social media!
Facebook | Twitter | Instagram | Bloglovin