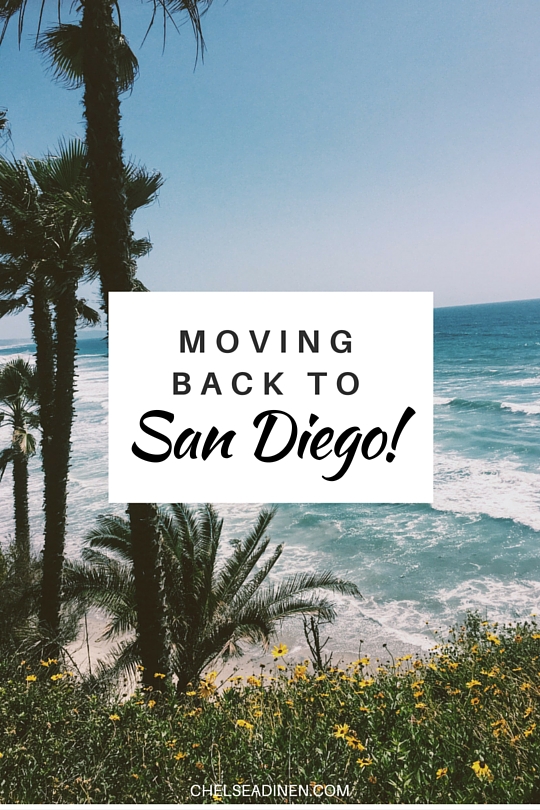 In 2012, I moved to San Diego nine months after my mom suddenly passed away. It was something I had talked about, dreamt of, and saved for, for years. After she died, and the numbness began to wear off, I knew deep within my heart that I was forever DONE putting off my dreams. I knew that if I didn't finally move to San Diego, I would always look back with regret. And so, my mind was made up.
Living in San Diego was far from perfect but it was the peace I felt on the inside that mattered. For the first time ever, I felt ALIGNED.
I worked through years and years of limiting beliefs and programming in order to realize the life I wanted to live and, more importantly, the woman I was. I was in transition. And no one else was going to tell me who or what to become other than myself.
While living in San Diego, I watched dreams of mine for years unfold before my eyes. Because I finally found the courage to go after the things my soul had been longing to do and see and be.
It was in San Diego that I discovered my deeper purpose and made the decision to pursue the entrepreneurial route as a life coach. My life was at the beginning of a huge crossroad.
I left California and headed back to the East Coast to begin my coaching training in Florida which ended up becoming one of the most transformational experiences of my life as I stepped fully into my passion. It was an incredibly difficult decision to leave San Diego but I knew the timing was divine to leave at that time to pursue my craft.
I trusted in the Universe. I trusted that my path was unfolding for my Highest Good. While my heart continued to call me back to the West Coast I poured my soul into my work here on the East Coast. Again, trusting in the process.
Along the way, I continued to grow and expand.
I followed the call to New York City where I received life-changing training from my mentor Gabby Bernstein; who played an integral role over the years in my personal development and the decision to pursue coaching. This was another crossroad for me.
I finished the past 2.5 years by spending a significant amount of time traveling to various cities alone where I continued to be pushed out of my comfort zone, only to grow closer to my life path along the way. I experienced powerful moments of clarity, peace, and synchronicity.
There's so much freedom in realizing that you are capable of anything.
And you let go of what the world wants you to be and instead, you step into your Truth. You step into your power and start blazing a new trail through life.
You build strength and conviction and tenacity while at the same time gracefully building a life that supports your wild heart.
You change the rules of your life. You live outside your comfort zone. You finally step out of the cocoon and spread the wings they tried so hard to clip.
And by doing so, by taking flight and trusting solely in yourself and the divine path before you, you learn what life is really about.
It's about throwing away all the rules and expectations and instead, stepping into a life that you are wildly passionate about. And then never looking back.
It has finally all come full circle. And I am beyond grateful and overjoyed to announce that in just a few short days, San Diego will officially and finally become home again.
---
To follow along as I settle into my new home in California, add me on Snapchat: ChelseaDinen
Here's to always listening to your intuition and staying true to your own heart.
All my California Love,
Chelsea
P.S. You can now register for my online course Soul-Centered Moving: A Spirited Course in Moving Cross Country Alone, right here!
++
Other posts you may find helpful: