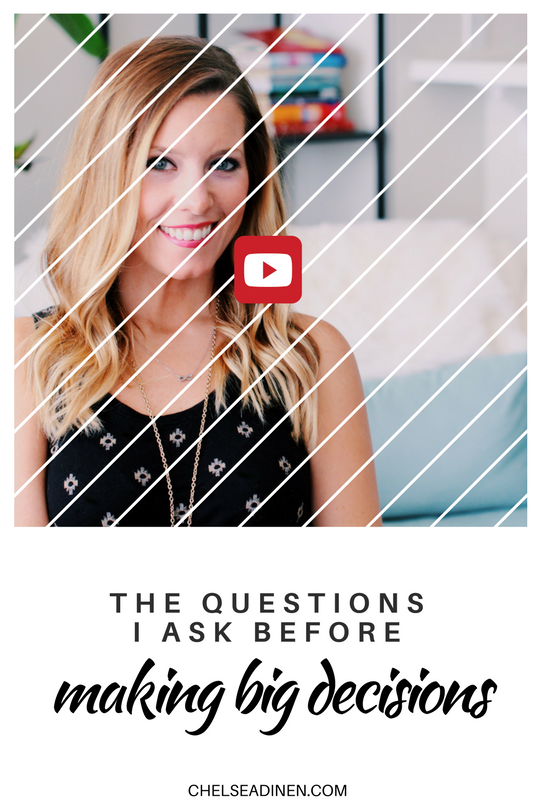 As you could probably tell from my last post, I put a lot of time, energy, thought, and emotion into making big life changes and decisions. Through all of the endless questions one could ask when standing at the crossroads of life, there are two major questions I have found to be the most beneficial. They are the two questions I ask before making big decisions.
These questions are especially helpful in those instances where you find yourself at a fork in the road, having to decide between two options.
You can ask these questions in situations such as:
Deciding between two amazing job offers
Deciding whether to leave or stay (at a job, in a relationship, in your current city, etc.)
Deciding between two cities
Deciding whether to start any new endeavor
And so much more
It's short but sweet:
Be sure to head over to my YouTube channel and subscribe! Plus, that way, you won't miss any of my upcoming videos.

Got questions or comments or video requests? Leave them below. I LOVE hearing from you guys!
Other posts for you to check out:
And, if you haven't already, pop your name below to join the tribe for more free advice, guidance, and personal emails a couple times each month! (Plus a free guided visualization!)
Love,
Chelsea