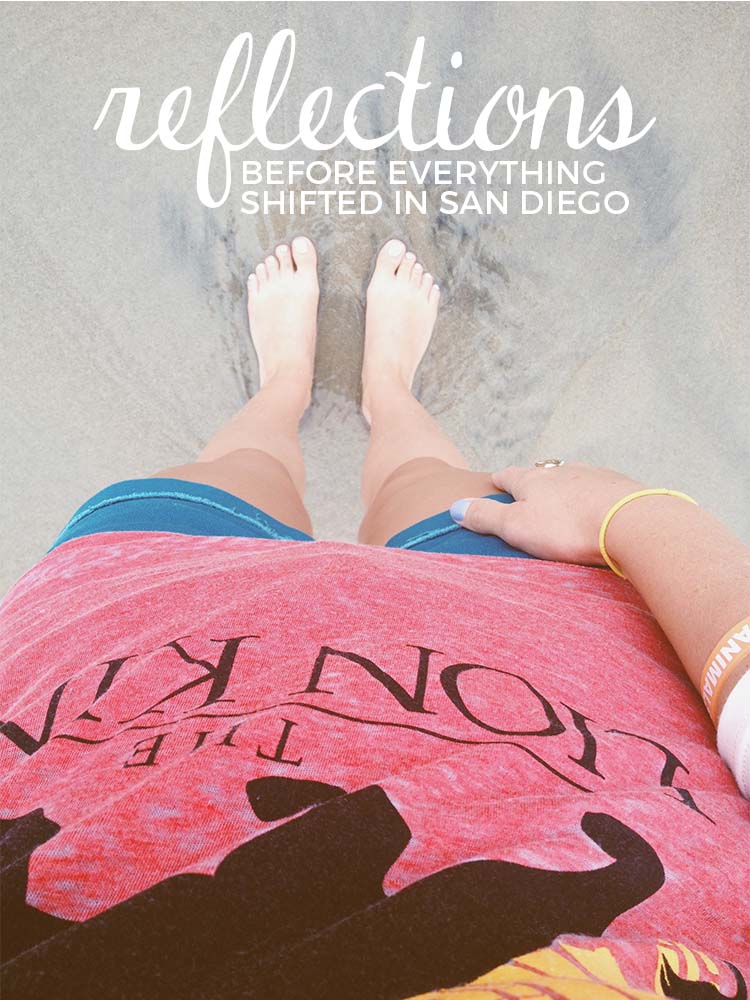 Throwback to 2 years ago. This was my life everyday. I happily jumped out of bed at 4:30 every morning to go to the gym, enjoyed a green smoothie, and headed to my office at the beach where I checked off my big-time bucket list item of working in the surf industry.
While life was certainly not perfect, it was really good and I felt aligned for the first time in my life. And it's all because I manifested it. I consciously created my reality by setting my intentions as I started my new journey in San Diego and refused to settle for anything less.
(And you can do it too!)
I could talk for days about manifesting and the Law of Attraction. If you haven't already, check out my blog post on how to create a digital vision board that works.
Almost exactly a month after this picture was taken, everything started to shift. Things in my current life at the time became less and less ideal in order to make room for things that were going to serve me in an even greater capacity. Amazing how that happens, right? Again, it's all about being aligned, and being open to change.
Now, when I say everything started to 'shift,' let's imagine the shifting of tectonic plates. These were not subtle shifts. They were massive and sudden but because of my previous manifesting, they were still somewhat expected. I specifically remember hitting my knees as everything was being catapulted my way. I put my palms together, looked up at the sky and said, "Alright, Universe. Let's do this!"
I knew from the bottom of my heart that it was the Universe's way of rearranging my life in a way that would serve my Highest Good.
Doors closed so that others could open. I look back and still can't believe how much things have changed from that moment in the photo two entire years ago.
Now I coach women on the very thing that I did two years ago. I help women manifest a life of fulfillment and purpose in a new city. It was one of the most exciting and rewarding experiences I've ever been through and I want every woman to know that it is possible.
It is so possible to make your dreams a reality.
Set your intention for what you want and then surrender the outcome.
Danielle LaPorte reminds us that:
"Because something hasn't occurred in our desired timeframe, doesn't mean that it's never going to happen."
Manifesting isn't just about the wanting and feeling and vision boarding. A huge part of manifesting and being a co-creator of your life is the RELEASE.
Surrender the outcome.
Trust in the Divine timing.
Know that you are supported.
When I moved to San Diego and saw BIG THINGS start manifesting their way into my life, I knew without a doubt that I was supported. In fact, it's because I trusted in the Universe to support me that things started to manifest. I knew the Universe had my back. And I knew things would be taken out of my life for a reason, no matter how "inconvenient" that seemed at the time.
Goodness, I'm having a deja vu moment as I write this because it's literally echoing my last post about change. So, maybe that means this message is something many of us need to hear right now.
Surrender the outcome.
Surrender the outcome.
Surrender the outcome.
This has been one of my personal mantras since just before this major shift occurred. I set my intention, surrendered the outcome, and the Universe delivered.
I had no idea a couple months after this picture was taken that I'd be considering yet another cross country move. It all divinely aligns. One of the greatest lessons I've learned in my cross country ventures and something I remind my clients about is that even when it seems as though it's not working out, it's being worked out perfectly by the Universe.
As we know, the Universe does for you what you cannot do for yourself.
I think I'm going to do these throwback 'Reflections' every so often on the blog. It will be a way for me to reflect on how much has transpired and also a way for me to share my own moving experiences with those of you who dream of moving too. Would that interest you? Let me know in the comments below if you'd like to see more throwback posts!
What did your life look like two years ago? I invite you to reflect back on how much has transpired for you, how much growth has occurred, and in what ways you surrendered the outcome.