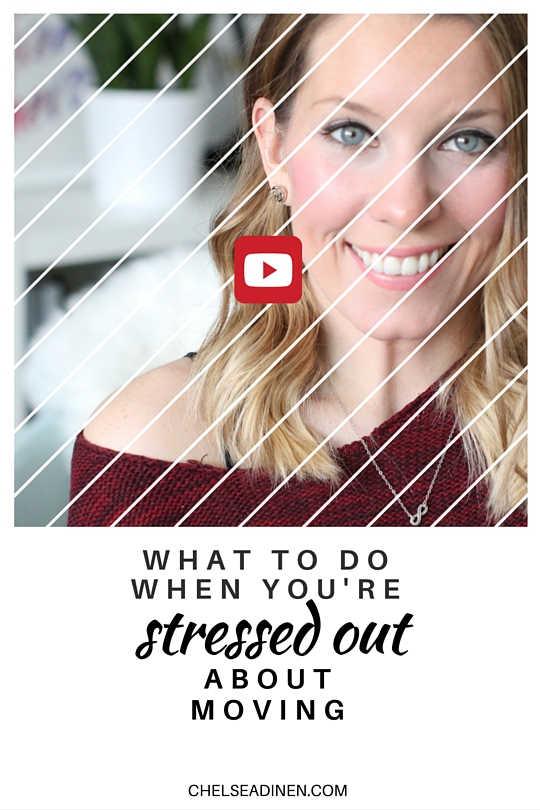 As I prepare for my own cross country move (the fifth one to be exact!), I'm reminded of the stress and overwhelm that comes along with it.
I know how intimidating moving cross country can be, especially when you're moving by yourself!
So, I recorded a little video for you to help when you become stressed out about moving.
I wanted to be as transparent as possible with you as I embark on my own journey of moving.
In this video, I share:
1. Some of my own "freak out moments" (I'm sure you know how those go)
2. Exactly what I do to shift my perspective away from stress and overwhelm.
When you're finished watching the video, leave a comment below and let me know if you'll be giving this a try.
Hint: This is a de-stressing mindset shift that can work for pretty much any life situation — not just moving to a new city. So, give it a watch and let me know what you think!
Remember, this is such a special and unique life experience and you owe it to yourself to enjoy every moment as much as possible.
Leave a comment below and let me know:
1. What was your biggest takeaway from the video?
2. What promise will you make to yourself today when it comes to releasing stress?
3. How will you remind yourself to enjoy the process?
I can't wait to hear from you!
Remember, if you need any help at all or want personalized guidance as you embark upon your own move to a new city or across the country, get my online course where I walk you through everything you need to know about the moving process, working through your fear, letting go, settling into your new home, etc.
I am also here to work with you one-on-one. You can find out all the details about my coaching packages here. I'd be honored to work with you :)