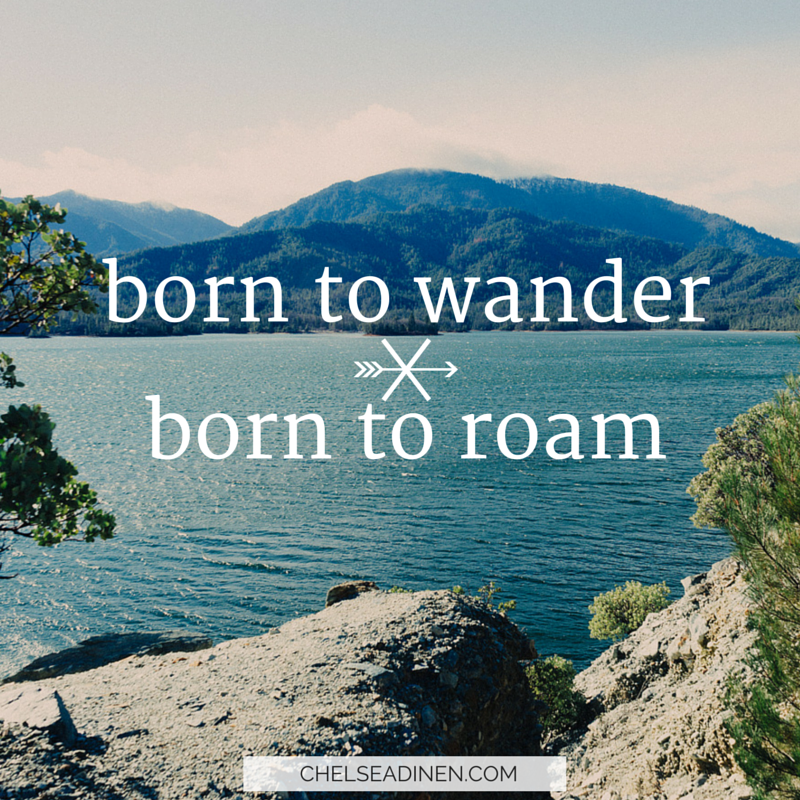 Being a gypsy soul, a wanderer, an explorer – it's who we are. Our bodies ache for adventure. Our hearts call out for the great unknown. Whether we are exploring an untouched trail or a bustling city full of people, we wander because we were born to.
Born to wander.
Born to roam.
Getting lost is how we are found. Journeying beyond our comfort zone and into a space where we are constantly growing, constantly expanding as our surroundings change.
Some people understand us. Many don't. We are ridiculed for being too transient, unsettled, on the go. We're told we should try staying in one place for once. Settle down.
But it's when we go, when we explore, roam, wander that we feel most alive.
It's because we are pioneers of this lifetime. Discovering the new landscapes of our heart. Exploring the way our souls mesh with new cities and places.
Our bodies crave change. New territories to roam. New heights to scale.
It is through change that we are grounded. Through seeing the world, touching the ground, gazing at the sky we connect with the world around us; the world we live in.
From up above in an airplane, we get a bird's eye view of this vast earth in which we live and walk. From the sea, we feel the natural motion of the waves with its push and pull, ebbs and flows that life's trials mimic. And from the ground, we know the steadiness of the soil under our toes, supporting us with every move.
These things you don't experience by staying in one place. We journey in order to gain a new perspective again and again and again. Our minds are expanded. Our hearts flood.
It is through our own mobility that our roots grow deeper and deeper.
Being a gypsy soul isn't always easy but it's who we are. Who we were created to be. To move naturally and organically from place to place, however near or far.
Tied to no place and no person. Unconstrained by society.
When our souls feel the call to move, we go. We are limitless and free. Prone to wander – both in mind and in physical journeys.
Onward, always.
Love,
Chelsea — follow along on Instagram here for more inspiration!

---
I also have coaching programs for women who are planning to move to a new city or state. Get more info on private coaching here.
OR Join Live Simple Collective – My Online Community for Simple Living