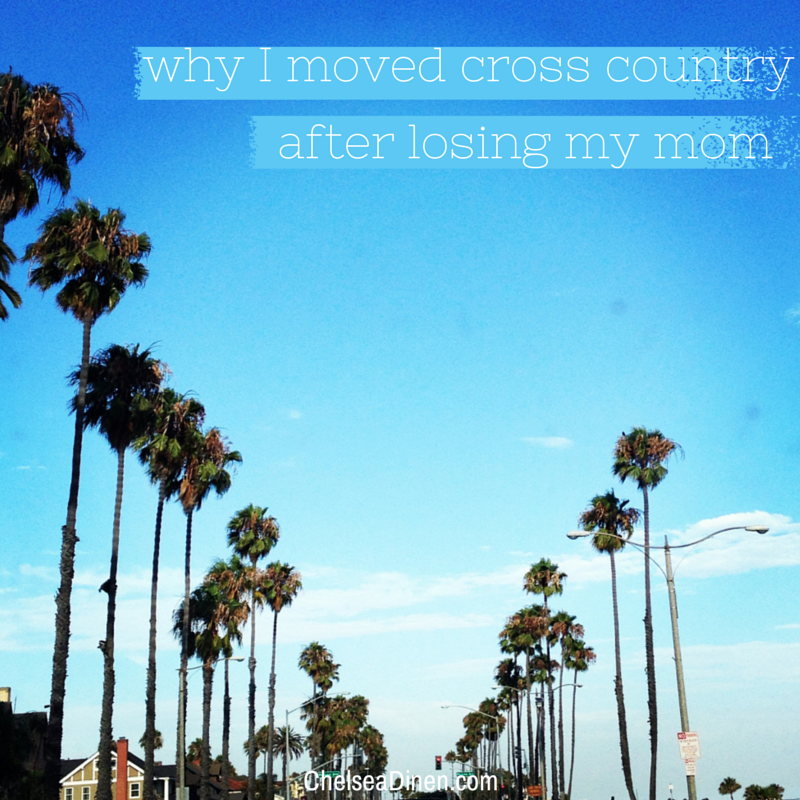 Eight months after my mom died, I made the decision to move cross country alone. Life as I knew it, at that moment in time, was not enough. I was living back in my hometown where I couldn't escape all the memories. But it wasn't even the memory of everything that got to me. It was the unwavering feeling that I needed to move. I would always regret it if I didn't.
I would always regret it.
You see, moving to California had pretty much always been my plan. My number one. The item resting at the top of my bucket list. Year after year. It was a part of me – California. Ever since I first visited, I knew San Diego was a part of my life plan.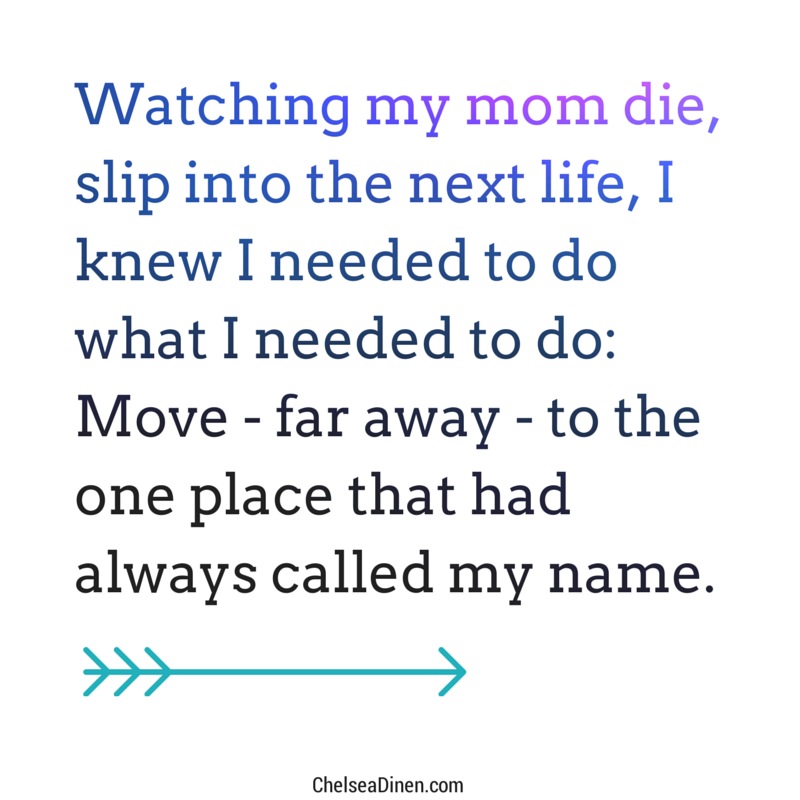 When you suffer a loss like that, no matter how long or short, life flips upside down. You have no concept of truth. What's normal. How to live. You have to start writing a new chapter when the last chapter's pages got ripped out at the end. Your heart was broken into two halves and then ripped out of your body entirely. You have the choice to pick it up and figure out what the hell to do with it because, surely, you can't just put the thing back into your chest as is. Or, you leave it. Leave it for the birds. The thieves. The scavengers. Let them find it in the middle of the night.
In all honesty, I never considered leaving my heart, cold and lifeless, on the ground. That heart was mine. It always had been. And no matter how tattered and torn it had become, how bruised, how parched and crushed and broken – it continued to beat. It didn't fail me.
It allowed me to live on. And live better.
So, that's what I was going to do. I was going to move to San Diego and live better.
Better than I ever had before.
Eight months from her death, my lease was signed and I was ready to go. I had hardly any friends and no family there, but that didn't matter to me. It wasn't about having a support system. It was about finding myself. Finding myself so I could fully, 100% support myself – physically, mentally, emotionally, and spiritually.
So, if you've suffered a great loss and are feeling pushed or pulled to move – do it. Figure out how to make it work. We are taken through experiences to grow. We change. And we transform and learn, if we so choose. When I moved cross country – all the way out to California – I found myself. I truthfully did. If it wasn't for the time I had out there, to be; to be alone, to make new friends, to fail, to succeed, to explore, to LIVE – I wouldn't have the answers to life that I have today.
I wanted to feel life. And I did. Life is meant to be lived. Stop waiting.
Listen to the call and go wherever life leads you.
++
As someone who knows how to make the conscious decision everyday now that she's gone to choose the path of light, I can help you define and choose your own path.
You can see my various coaching packages here.  Transformations are not easy and you shouldn't have to walk the path alone.
To stay up to date on my posts and coaching opportunities, sign up for email updates below or join the tribe on social media!
Facebook | Twitter | Instagram | Bloglovin