I could be waiting forever if I waited for someone to come with me. So I went alone.
Portland was one of two U.S. cities I had always wanted to go to but never had the chance. (Seattle was the other city.) As my 30th birthday was approaching back in January, I knew I could either continue to wait until someone else was able to go with me. Or I could go alone.
I chose the latter.
Today, I'm sharing my deeply introspective solo trip to Portland.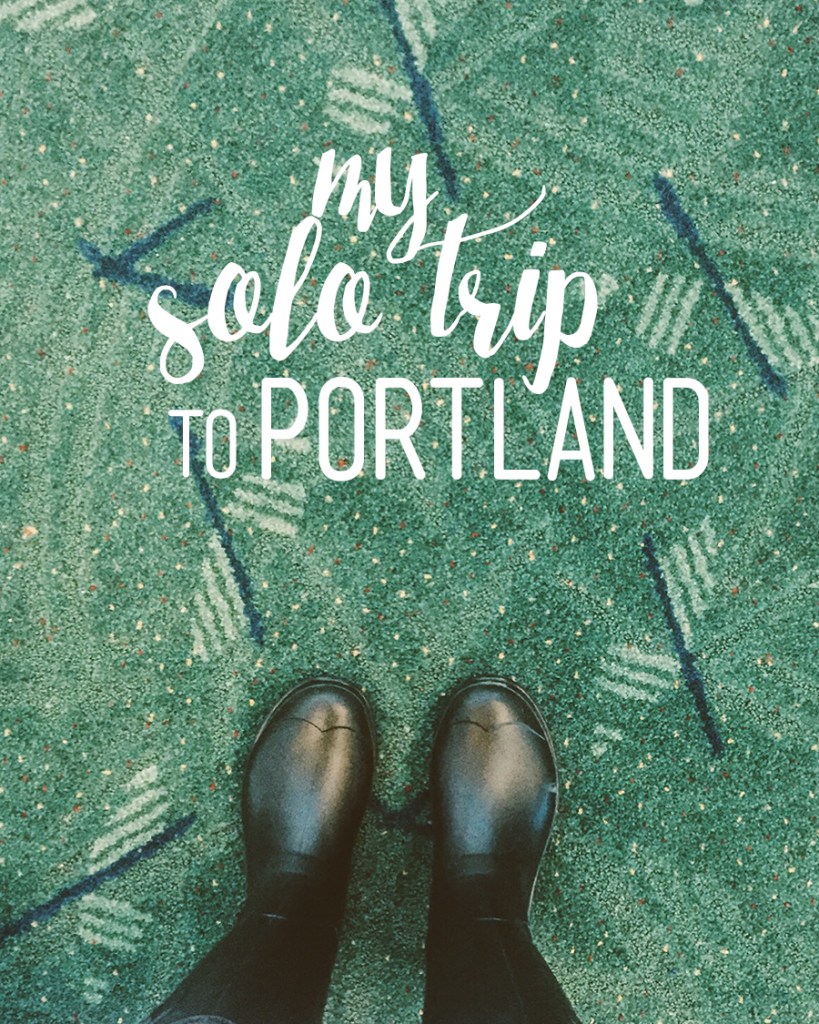 Portland was part of my three-state solo trip for my birthday. I started in Denver (read about that trip here) and Boulder, then flew to Portland and later would drive up to Seattle. My goal was to have a 'trial run' of living in each place before ultimately deciding where I would move next.
During my flight to Portland, battling a cold of some sort, my ear drums burst when they wouldn't pop during the plane's descent. I landed in Portland in a lot of pain and with very little hearing.
Needless to say, I was delightfully surprised when I went to pick up my rental car and they told me they were giving me a free upgrade because they needed me to drive a Canadian car up to Seattle the next week. So, they let me pick out whichever Canadian SUV I wanted. I went with a sleek Ford Escape with Alberta plates ;) I would soon fall in love with that vehicle…
And with Portland.
Immediately upon driving through the streets of Portland, I felt… different.
Portland was different.
Portland is a city that unapologetically does its own thing. That's exactly what makes Portland, Portland.
I stopped by my beautiful, cozy, hip Airbnb to drop off my belongings before exploring the town by foot.
I walked up to Whole Foods to pick up some groceries and then stopped by Bamboo Sushi in SE Portland (the first certified sustainable sushi in the world!)
As I walked around, I noticed how cute all of the houses were and how Portland truly is as bike-friendly as everyone makes it seem. Bike riders were everywhere. (To the point where you ought to look for bikes, not just cars, when crossing a street.)
My first day in Portland left me with a really good feeling. I felt safe walking around alone and was excited to venture out the next day to check out some of the main attractions Downtown. Continue Reading