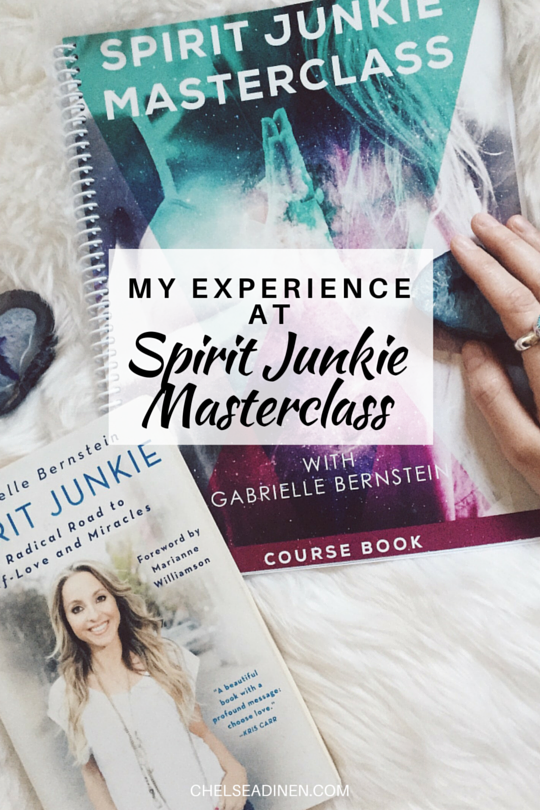 In June 2015, I looked out over the rooftops of Manhattan, knowing I had been forever changed by what had transpired throughout that weekend. Earlier this June, I returned to New York City for that same experience: Spirit Junkie Masterclass. It's a powerful three-day training for spiritual teachers taught by my mentor Gabby Bernstein. And, without a doubt, I can say that it has changed my life. Twice.
I decided to dive in and share my experience at Spirit Junkie Masterclass with you.
To be honest, the Spirit Junkie Masterclass (SJM for short) experience begins as soon as you register and join the members-only Facebook group. I was in awe of the energy within that small community of yoga teachers, life coaches, health coaches, business coaches, etc. And once you arrive at Spirit Junkie Masterclass, you realize that you are surrounded by people from all walks of life: Lawyers, fashion magazine editors, therapists, veterans, mothers, husbands, and people who have no idea what they want to do, they just know they seek a higher purpose and calling.
Many of us began to share our journey to NYC as we counted down the hours, sharing videos and pictures of our plane rides, train rides, and cab rides. Again, the energy was magnetic.
Being a part of the Spirit Junkie community alone has changed my life for the better. We share our highs, our lows, our failures, and our successes. We offer support and ask for support.
A couple dozen of us or so met up for lunch the Friday of Masterclass, a few hours before everything kicked off. I quickly and with ease bonded with a group of amazing women, only hours later finding out that we are all life coaches! Birds of a feather… :)
And then, about two hours leading up to the start of Spirit Junkie Masterclass, we all began arriving at the theatre in Chelsea, New York. The energy was intense, as I knew it would be. I felt a bit more grounded this year, as I at least had a general idea of what to expect. But yet the experience this year impacted me in a completely different way. After all, an entire year had transpired.
I trusted that I would receive the messages and trainings that I most needed at this time. Because, in all honesty, that's how it always works in life. No matter the class or training or book or coaching session, we are guided to the messages we most need to hear. It's beautiful, isn't it?
So, I trusted.
---
At the start of Spirit Junkie Masterclass, Gabby took us through a powerful meditation. Tears filled my eyes. I was in the midst of another big transformation. I knew I was being healed at that very moment, through Gabby's words and with the help of my own spirit guides.
She creates a space so sacred and so safe that allows us to dive deep into the depths of our soul.
And I will be forever grateful for that.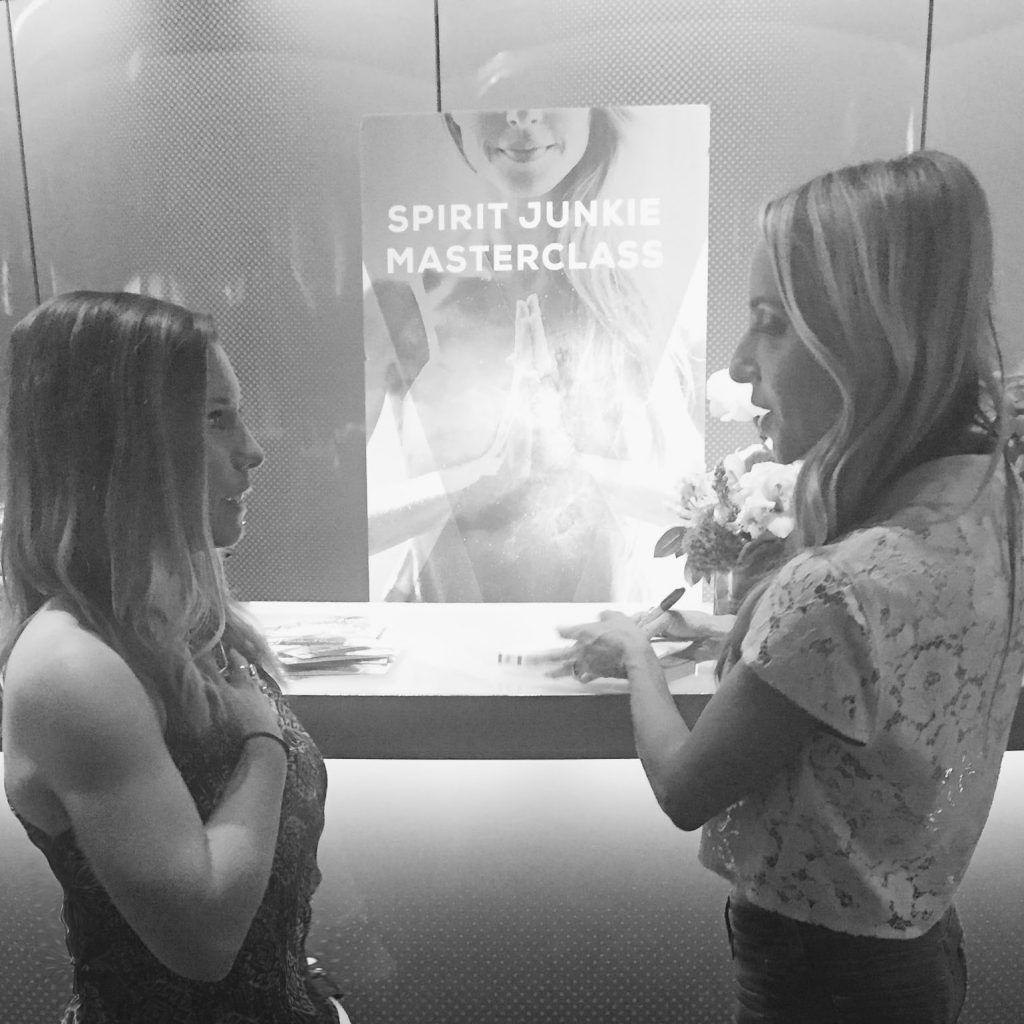 On Day Two, Gabby really cracked us open, helping us release our wounds, our limiting beliefs, the stories that had been holding us back and instead, she helped us do the work to walk away with the priceless tools to find our voice, embrace our message, and shine our light as leaders, teachers, and healers. Continue Reading