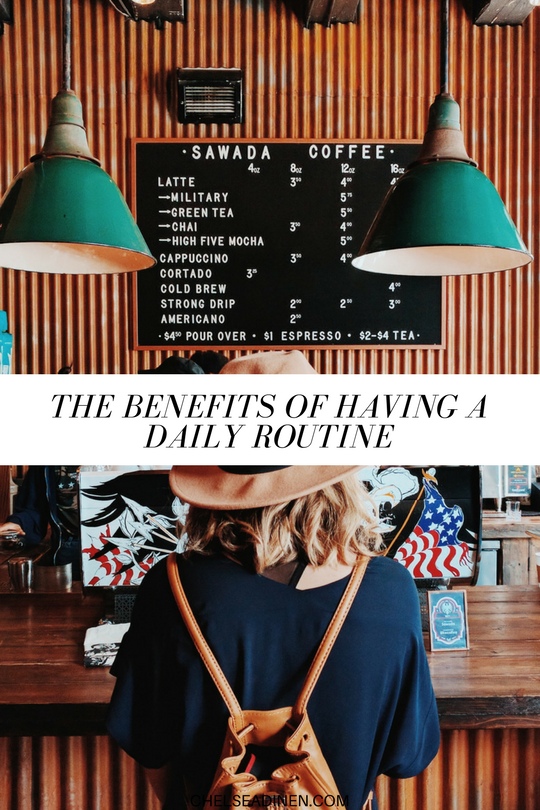 I talk a lot about the importance of creating healthy routines in your life to foster more fulfillment, happiness, and productivity. So today, let's talk about the big picture. I'm going to break down the importance and the benefits of having a daily routine.
"The secret of your future is hidden in your daily routine." – Mike Murdock
As we go on throughout life and our personal development journeys, we create long-term goals and perhaps even vision boards or, as I prefer, lifestyle design boards (you can check mine out here.) Those long-term goals need to be followed up with action. So, designing a powerful daily routine is what bridges that gap between our vision, our goals, our action steps, and our day-to-day routine.
There are many benefits to having a daily routine that lights you up. Watch the video below to hear some of the top benefits: