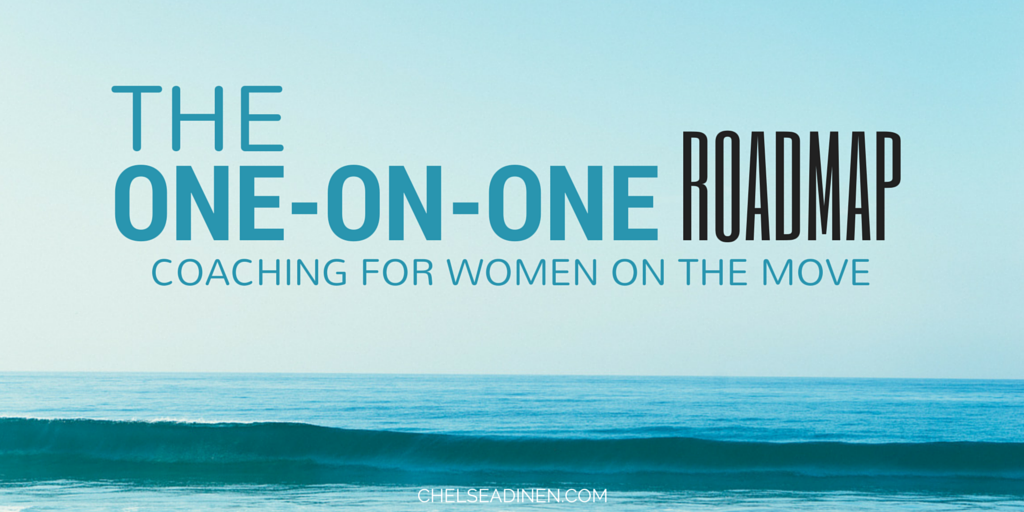 Looking to change cities or perhaps even move cross country?
Are you an independent woman, ready for a big move but don't know where to start?
In our one-on-one coaching sessions, I will help you create a personalized plan for your upcoming move. There is a lot to think about and prepare for when it comes to moving cross country alone, or even just from one city to another. Having moved cross country four times, I have a wealth of knowledge when it comes to moving to a new city alone, whether planned far ahead in the future or last-minute.
In addition to my experience, I have my training as a Certified Life Coach to help with all the detours and roadblocks that are sure to surface throughout the process: before, during, and after your move.
I understand how overwhelming and scary making a big life transition like this can be. I was there several times before. Second-guessing whether to move, not having the support from friends and family, wondering if it was all going to work out, all while wanting so badly to move to the city of my dreams.
Before I moved, I spent hour after hour researching online for answers and learned the hard way what to do and what not to do. I wished I had a fellow woman who had been there before and knew what I was going through. Someone who'd help me, cheer me on, encourage me, and remind me that I'm not alone. That I could do this. That my dreams were valid.
Does that sound like you?
Then you're one of the women I created this program for.
---
How the One-On-One Roadmap will help you:
Here are some questions/situations that may be coming up for you that we will work together to conquer. Do any of these sound familiar?
+ I'm not receiving support from my family and friends on my decision to move.
A big part of moving to a new city is honoring yourself. I will help you learn to stop allowing the opinions of others to keep you from your dreams. You will finish this program with a stronger sense of self and willpower like never before. Embrace your freedom and independence during this exciting time. I'll help you get there!
+ Fear of the unknown and fear of missing out are holding me back from following my heart.
Your fear will paralyze you if you let it. Now is the time to break through that fear once and for all. When you panic and have a freak-out moment, I will be there right by your side to remind you of your true potential. Through the non-judgmental space I hold for you as your coach, I will show you how to embrace the fear in order to come out even stronger. You will learn how to accept the fear and allow it to pass through you.
+ Financial woes: What do I do about finding a job? How can I find ways to save money? How much should I have in savings before I move?
We'll talk all about budget and come up with a specific plan of action for you to start saving money. Although it can sometimes be tricky, I've moved to a new city prior to finding a job and will offer my personal advice on how to find a job once you get there.
+ Apartment hunting: How do I know where I should live? How do I find an apartment while currently living on the other side of the country? How soon in advance should I start looking?
Long distance apartment hunting just so happens to be a hobby of mine. I'll teach you all of my tips and tricks!
+ Moving logistics: I know where I'm going but how do I get there? Sell all my stuff? Rent a moving truck?
We will take an in-depth look at some of your options, and I will help you decide on the moving option that suits you best. While the logistics can seem entirely overwhelming at first, I will help you break everything down into manageable steps and help keep you accountable along the way.
+ Settling in: I'm scared of being lonely once I move. Will it be tough to make new friends? How can I make my new city my home?
We will work through this and I will offer plenty of first-hand experience and advice on how to establish yourself and make your new city your new home. Together we will talk through your biggest fears and limiting beliefs so that you move forward into your new chapter with ease and clarity.
By the end of your coaching, you will have a set plan and all of your concerns, fears, and hesitations will be at ease.
And more!
---
THE ONE-ON-ONE ROADMAP:
SINGLE GIRL'S GUIDE TO MOVING CROSS COUNTRY
I will help you design a personal plan of action for your move, answer questions,
and teach you the tools to break through any fear or apprehension you've been feeling.
Our sessions together will be custom-tailored to fit your specific goals.

The One-On-One Roadmap is a specialized focus in my coaching program.
You can learn more about what is included, the investment, and how to get started here.
++
xo,
Chelsea
---
The benefit of having one-on-one coaching sessions as you plan for your next great adventure is that everything is custom-tailored to fit YOUR needs. While there are plenty of free resources here on my website, our coaching sessions will be full of brainstorming, planning, and taking action. After each session, you will leave with an exciting plan of action for what to accomplish next, including journal prompts to help you remain connected during what can be an overwhelming process of moving.
This great adventure that you're about to embark on is a very special time in your life. It is bound to be a process of discovery, evolving, exploring, and grounding. What better way to honor the calling you feel to get up and go than to invest in a coaching program that will lift you, guide you, and ultimately gear you up for the biggest, most important journey of your life yet?
The opportunity to move to a new city is not something that presents itself to us everyday. For some people, it only happens once. Be sure to make this count. To be ready for it physically, spiritually, mentally, and emotionally. To embrace every moment of it. This one-on-one program will help you do just that.
++
Moving to a new city was the greatest decision I've ever made. Was it always easy? No. But it was most definitely worth it. I look forward to connecting with you and hearing all about your decision to explore this new phase of your life. 
And, if you haven't already, click below to: