Two years ago, I took a three-state solo trip to celebrate my birthday. I started in Denver (read about that trip here) and Boulder, then flew to Portland, and then drove up to Seattle. I've written about the first two legs of my journey but realize I never wrote about my solo trip to Seattle which, coincidentally, ended up being my very favorite city of all! (My goal was to have a 'trial run' of living in each place before ultimately deciding where I would move next.)
So, you guessed it — today, I'm taking you with me as I look back on my (first) solo trip to Seattle!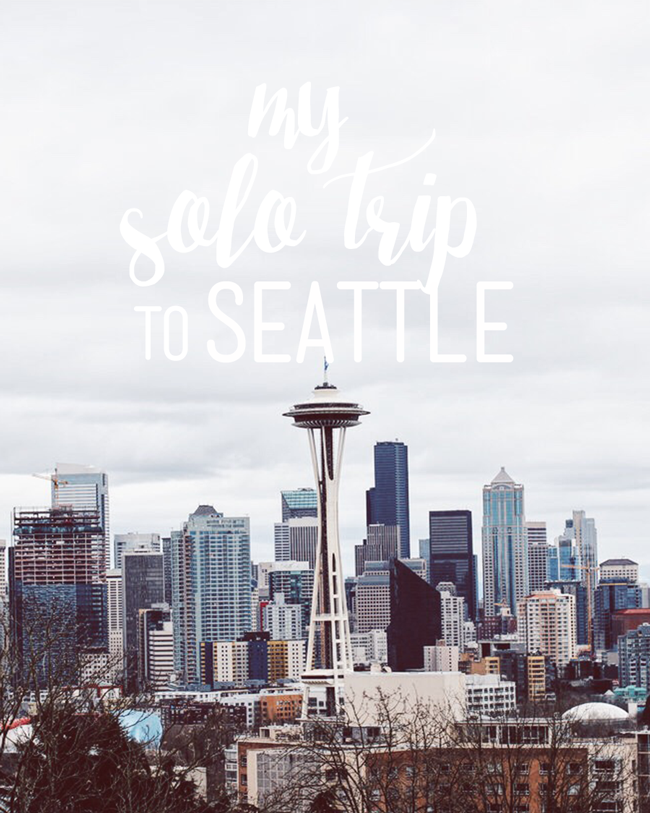 I'll never forget the way it felt as I drove into Seattle and saw the Space Needle for the first time. There's something very moving about the first peek of a city's skyline.
I made my way around Capitol Hill, up and around South Lake Union, eventually arriving in beautiful Queen Anne where I would be staying. It was love at first sight.
As I drove into Queen Anne, there I was, surrounded by lush trees on either side of the street, a coffee shop next to a busy bakery. Despite the light drizzle, people were strolling along the sidewalks and I immediately felt at home.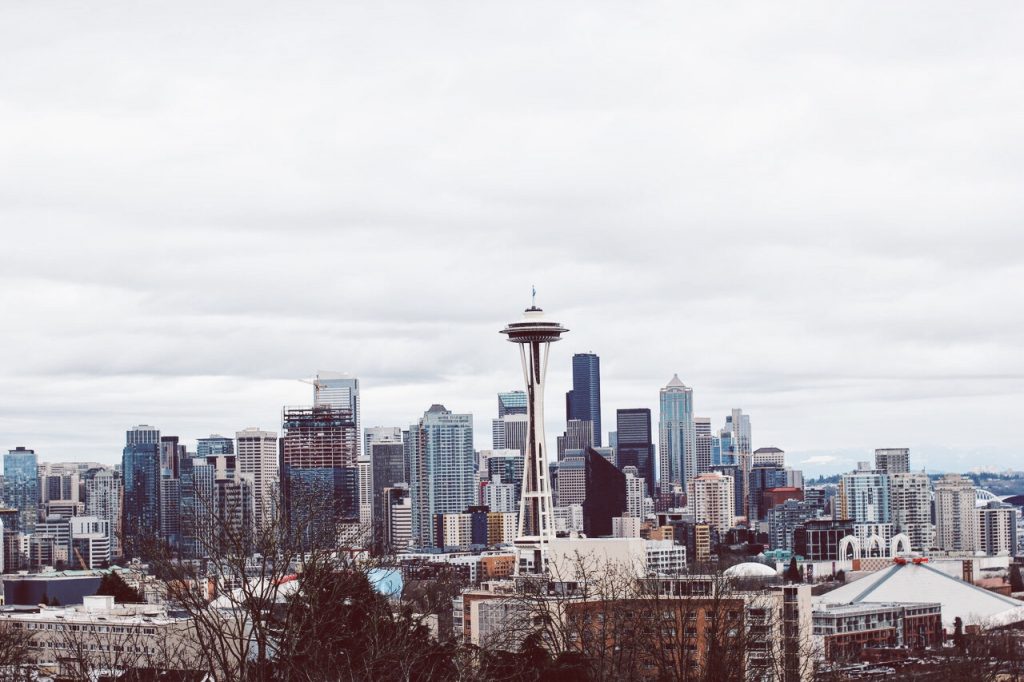 Kerry Park
One of my favorite things about staying in Queen Anne is Kerry Park. I'd walk down the street from my apartment and grab a latte at Macrina Bakery and then walk a few blocks over to beautiful Kerry Park. This is where to go for the best view of Seattle (as shown above!)
*By the way, staying in an AirBnb (I stayed in one in Queen Anne) is totally the way I recommend traveling (You can sign up for free here and start browsing ALL the gorgeous accommodations!)
Pike Place Market
One of my favorite ways to see a city and get a decent history lesson is by going on walking tours. I did a little research and found Seattle Free Walking Tours. It's a donation-based/pay-what-you-feel tour guided by Jake who's friendly, knowledgeable, and gives you many of the ins and outs of Seattle.
I went for the Market Experience Tour, an hour-long jaunt through the famous Pike Place Market where you get to meet the market's vendors and sample their delicious fruits, learn the stories of Seattle, and see the incredible fish throwers! (Fun fact: I almost got knocked in the face with the fish!)
I cannot recommend Jake and his walking tour enough. Check out the website, choose which tour you want to go on, book in advance!, and then at the end of the tour, give him a nice donation because it's more than worth it! ;)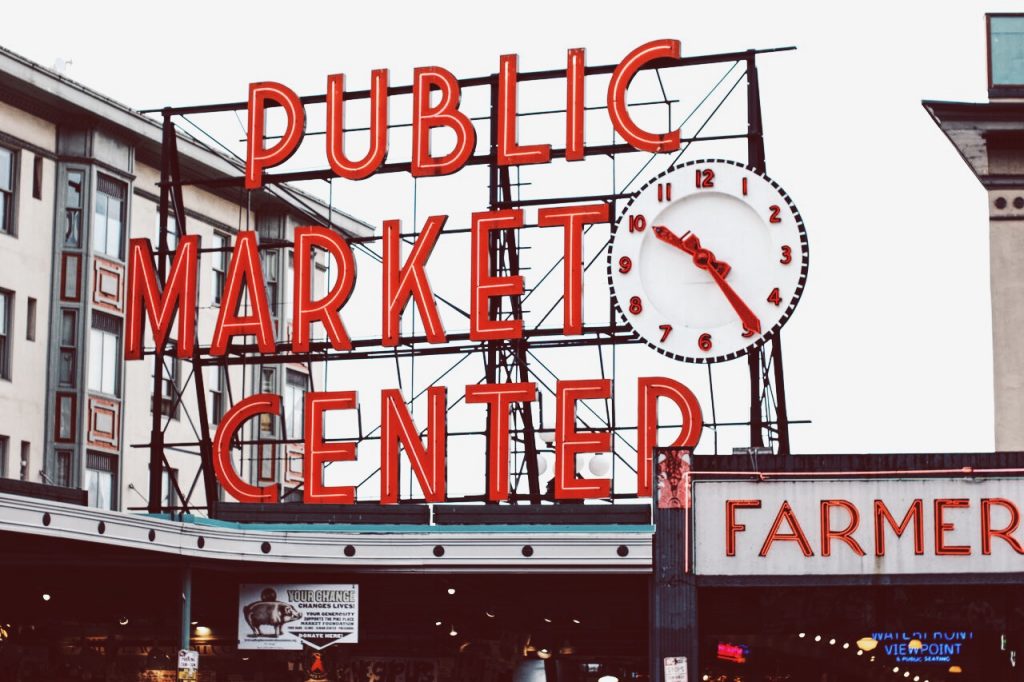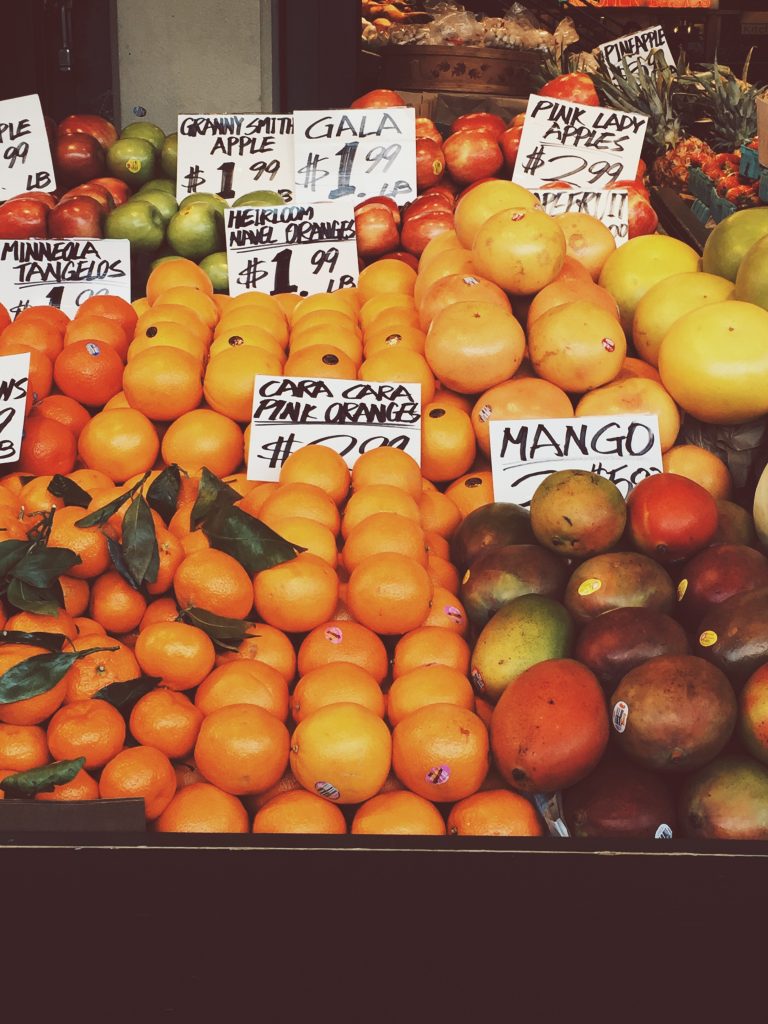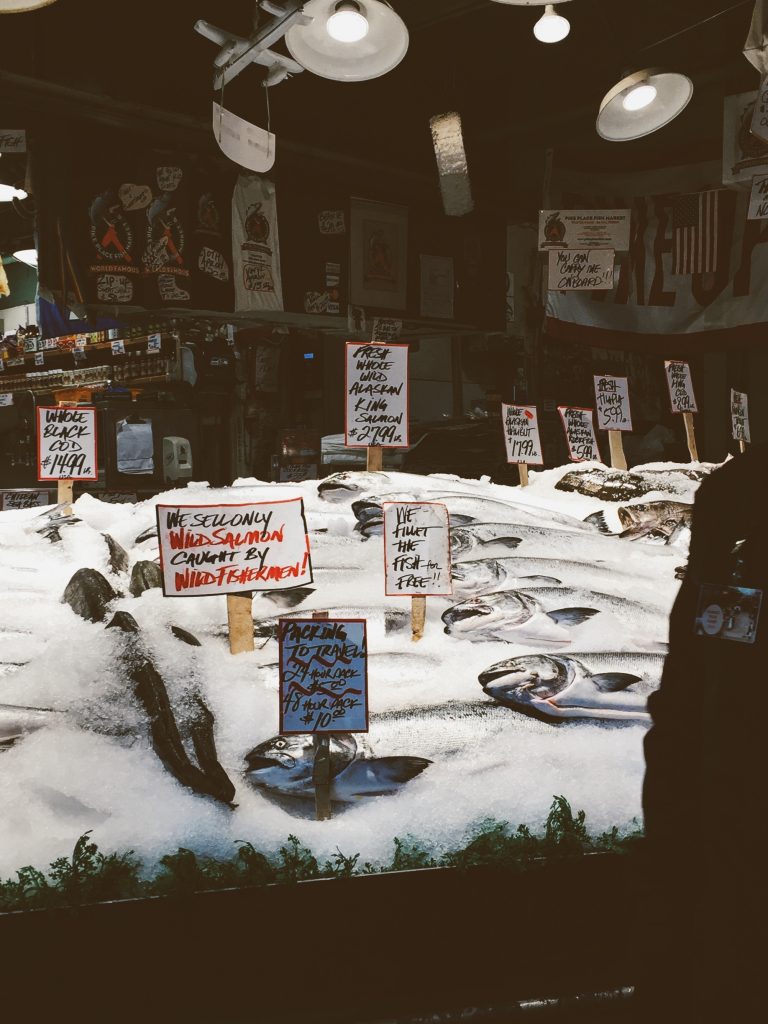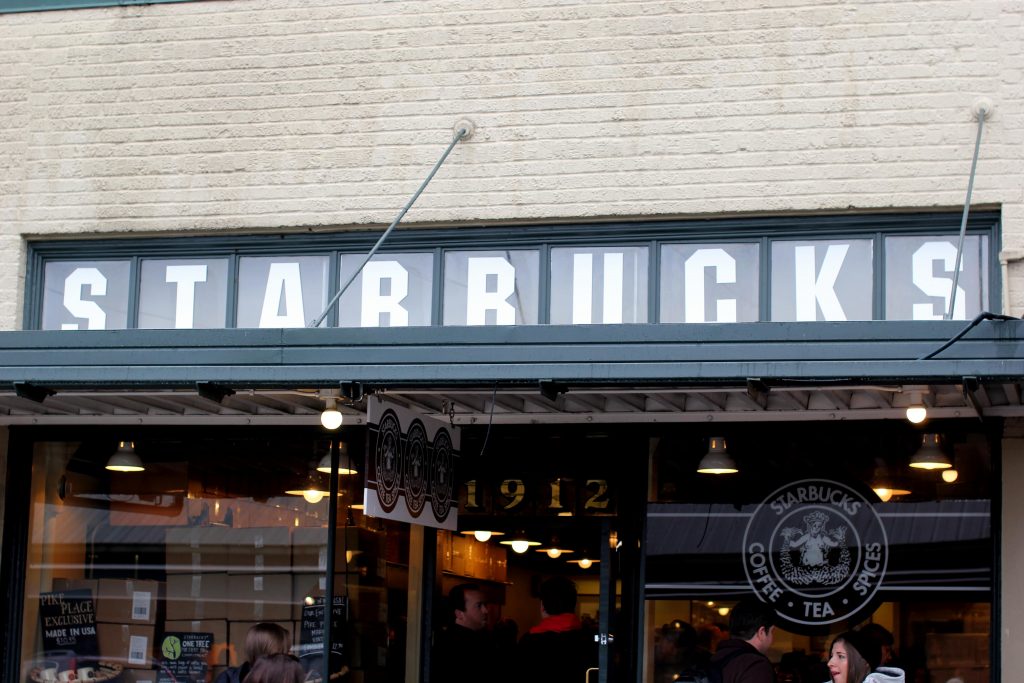 Starbucks
After the tour, I strolled around Pike Place Market on my own for another hour or so. I went into the beloved first Starbucks for their Reserve and to pick up a few gifts.
A note about the original Starbucks: go early.
Nearly every person I've talked to said the line at the original Starbucks was insane and that they waited quite a while. As you can slightly see from the bottom half of the photo above, there was no line down the sidewalk when I arrived. Two people at the door and the rest are passersby. So, the earlier you can go, chances are, the better! My experience was great. The staff was friendly and efficient at getting everyone in and out.
I headed a few doors down to Piroshky-Piroshky where I grabbed a few decadent Russian piroshkies, flaky pastries stuffed with a variety of fillings. I took my coffee and piroshkies and stood outside where I enjoyed a view of the Puget Sound. I then wandered around Downtown a bit, popped into a few stores, and then headed over to the eastern side of Seattle.
Here, I visited Viretta Park, a small park next to the house where Kurt Cobain once lived. It's well-known amongst Nirvana fans as a place to come to pay your respects. The bench is covered in messages written over the years by fans who visit from all over the world. It's located in a quiet, beautiful neighborhood with winding roads just next to Lake Washington. Whether you're a Nirvana fan or not, I recommend at least taking a drive through the Madrona/Denny-Blaine neighborhoods to experience the lush beauty of Seattle.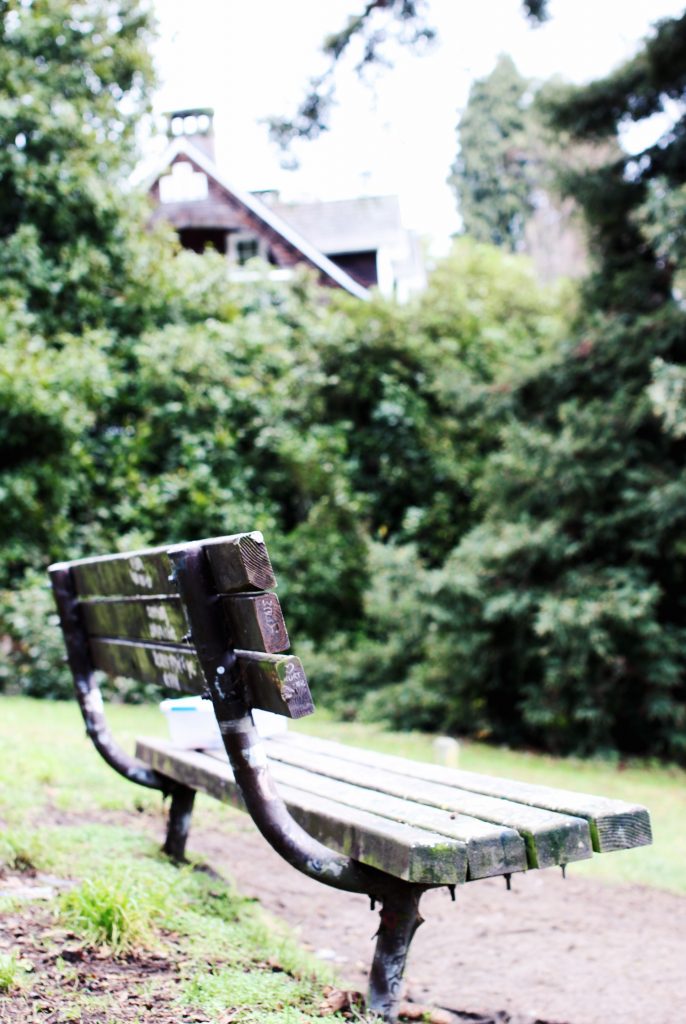 After heading back to Queen Anne, I went for sushi at Sushi Samurai and then went for a stroll.
I always felt very safe in Seattle. Whether I was in Belltown or Queen Anne, I felt a real sense of community in Seattle that made the big city feel incredibly approachable. There was nothing intimidating about my experience in Seattle. I felt at ease and at home there.
The next day, I spent more time exploring the city by foot, my favorite way to travel and get to know a city from a more local perspective. Though I enjoy the occasional tourist attraction, I've found I get the most out of my travels when I explore the restaurants, coffee shops, and neighborhoods that are most-loved amongst the locals.
Have I mentioned the amount of coffee I consumed during my stay in Seattle? When in Rome! (Er, Seattle…)
There is no shortage of coffee in Seattle, as I'm sure you can imagine. Seattle. Knows. Coffee. And, no… I'm not just talking about Starbucks. Sadly, I loved my coffee so much that I never took any pictures. (Stay tuned for my Solo Trip to Seattle #2 post where I definitely have more to share about the coffee scene!)
One of my favorite places to grab a bite to eat in Queen Anne is Bounty Kitchen where their focus is on natural, organic, clean meals (with many vegetarian options too!) Their Havana Libre Bowl is my go-to! They also have kombucha on tap. Swoon.
By the way, you can follow ALL of my travels over on Instagram @ChelseaDinen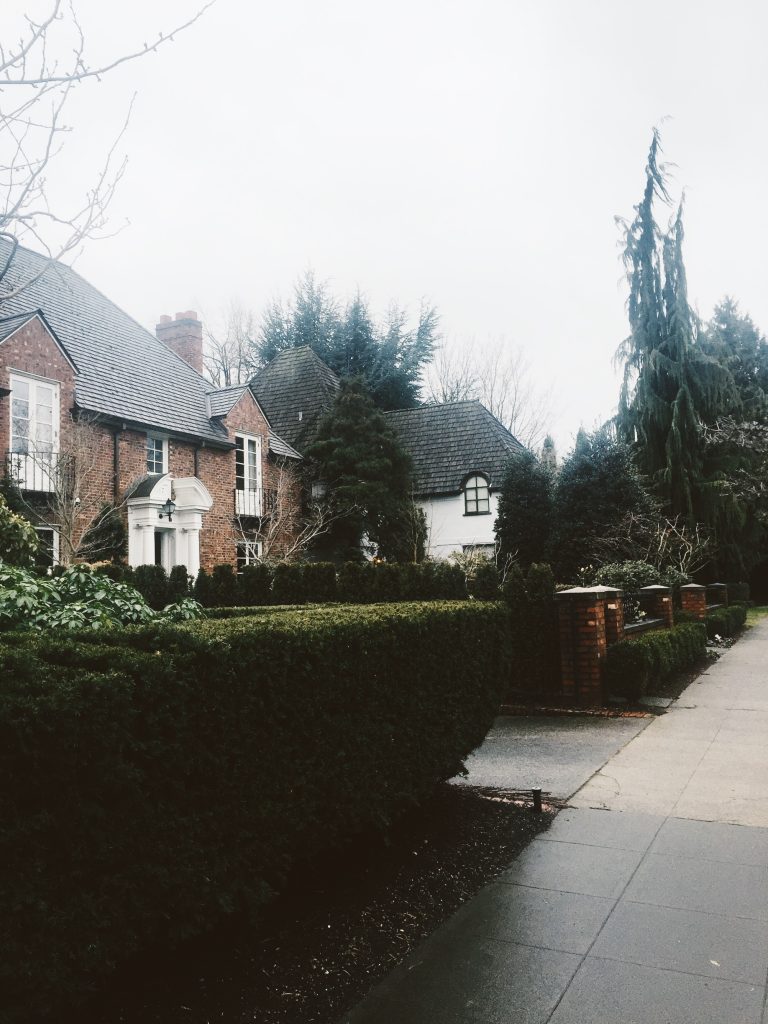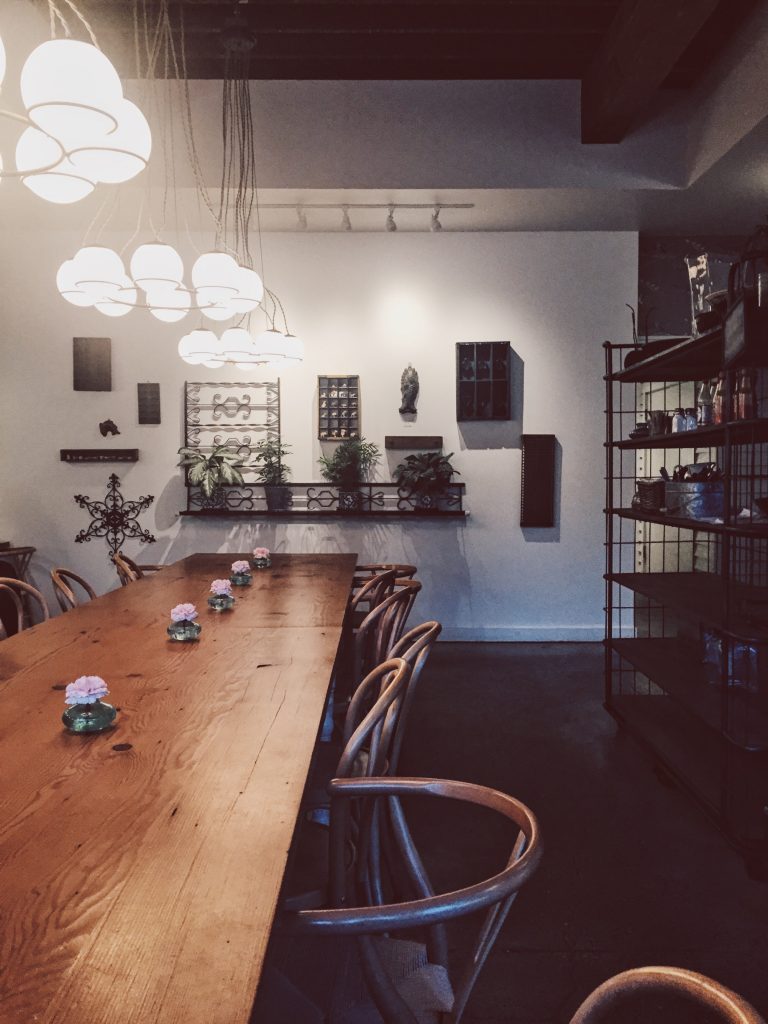 If you don't know by now, I am very passionate about architecture and so taking strolls through the neighborhoods is always my favorite thing to do. Seattle did not disappoint. There was a beautiful mix of historical homes and modern, new builds. Swoon! (The homes pictured above are just steps from Kerry Park.)
On my final day, I took one last walk over to Kerry Park where I was pleasantly greeted by Mt. Rainier for the very first time. What an incredible view to leave Seattle with.
As a solo traveler, here are the top 3 reasons I loved Seattle so much:
The overall Seattle vibe: Down-to-earth, progressive, safe. Seattle is a happening town. You feel the pulse of the city, yet you don't feel intimidated or stressed out.
The variety of activities: Whether you're looking for good food, coffee, live music, cultural attractions, hiking, etc. Seattle truly has it all.
The ease of getting around: Though Seattle is not known for its public transportation, I found driving around to be easy. The signs were all well-lit and appropriately positioned (which is more than some cities, ahem DC, can say) and parking never was a huge issue. Worst case, I parked in a garage downtown (that was fairly inexpensive) or I parked a block or two away.
---
So, there you have it. Hopefully, you'll leave here and go book that AirBnb in Seattle for your trip. I went at the absolute worst time of year according to most people (right smack in the middle of winter = greyyy +rain) and I still fell in love with Seattle and everything about it. But I admit, I love the rain :)
If you're booking a trip to Seattle, let me know in the comments, especially if you're making a solo trip out of it. I have a feeling you'll love it :) Oh, and feel free to share this post if you found it helpful!
I can't imagine my life without the solo travel that I've done.
Having no one else to rely on but yourself. Feeling all of that fear before and during your travels but going out there and doing it anyway. Learning so much along the way. It's an experience I deeply suggest to every woman (and man).
It ends up never really being about the destination. It's the journey that matters.
---
Check out my my Portland trip here.
You can read about my solo trip to Denver here.
And my solo trip to New York City here.
Follow my travels over on Instagram @ChelseaDinen
---
If you're scared about traveling alone or making any big life transition (like moving to a new city on your own!) then check out my course Soul-Centered Moving!
To get instant access to my online course with everything you need to know about moving to a new city on your own, check this out:

Here's to your courage and future solo endeavors, wherever they may lead you.