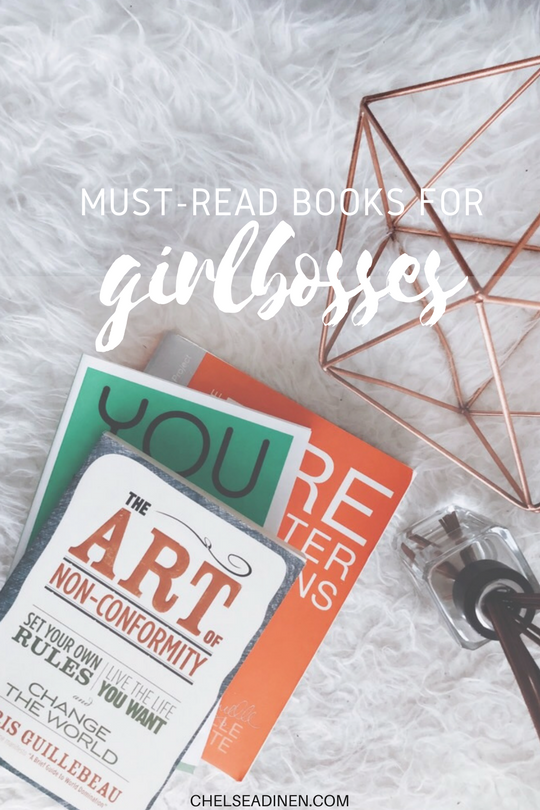 Over the years, I have read many books on business and being an entrepreneur. While I have many favorites, I narrowed it down to the top 4 books I'd recommend to girlbosses, boss babes, and female entrepreneurs.
Get ready for 4 must-read books for girlbosses.
I realized after compiling these books that they all have something in common: They talk a lot about mindset. I suppose that isn't a big surprise as the majority of the work I do is about mindset, so I clearly enjoy reading about it and learning about it (and implementing it. That's key!)
Speaking of implementing… you can read every single book on the Amazon business charts but if you're not implementing what you learn into your life and business, you won't see much change occur. Is 'serial reader' a thing? Because it should be. Don't be a serial reader. At least, not when it comes to personal development books. Reading one book only to pick up the next is easy. What's tricky is taking action. Do it anyway.
In this video, I give you a peek into each book and tell you my takeaways, what I loved most, and who these books are best for, depending on what you need help with in your business/mindset.
(If you don't want all of the details, the list of books can also be found below.)
Related Post: Journal Prompts for Creative Entrepreneurs
---
In no particular order:
I hope you've found a new book (or two!) to check out!
If you haven't already, please go subscribe to my YouTube channel! I post a bunch of videos to help you with mindset and setting new daily routines!
For more, follow along on Instagram.
More Helpful Resources: