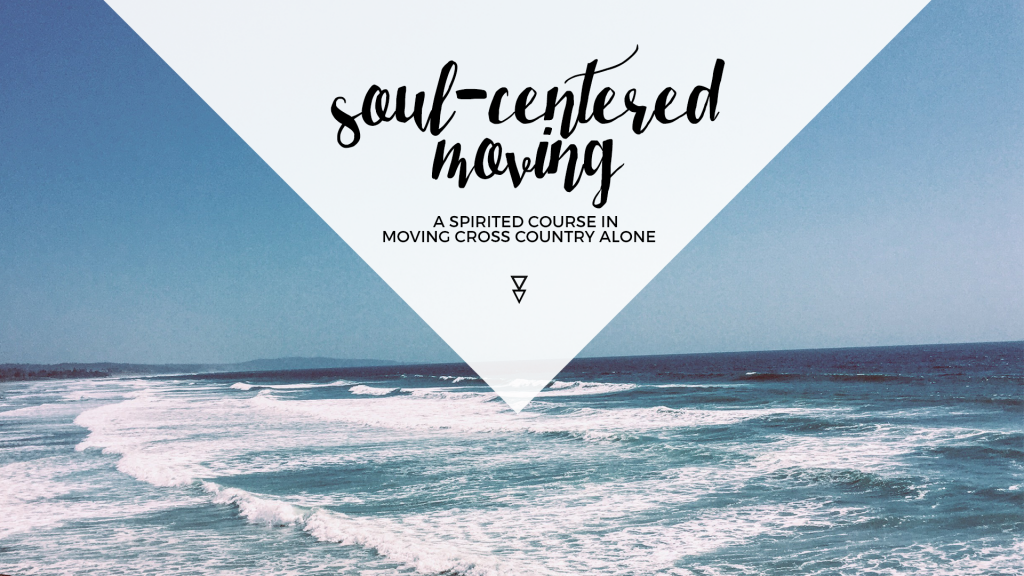 It's here.
Finally.
After years of working little by little on weekends, in between coaching sessions or while on planes and trains, the course that I have been dedicating nearly every waking hour to cultivating is finally open for enrollment.
But it's so much more than a course to me.
The content I have created for you — audio trainings, workbooks, powerful visualizations, and helpful checklists as well as personal stories and some of my most heartfelt experiences — comes from a place within me that I finally found once I followed my heart and originally moved to San Diego four years ago.
It's my "why" for creating this course.
Not because I simply want to teach you how to move cross country or to a new city on your own, but because I want you to have the tools to help make this the most transformational period of your life yet.
I would not be who I am today had I never decided to follow my heart, despite all the fear, and move cross country.
I transformed.
And now I'm here to help you do the same.
I have had the honor of working closely with clients as they prepared for their relocation and brand new chapter of their life.
Now it's time to take this one step further. To create a movement of women and men, journeying through this course, out into the great unknown. Conquering their fears. Learning about their strength. And solidifying their Truth and Purpose along the way.
---
Without further ado, I present…
---
I'm confident that you will find immense value in this course. It's time to honor yourself and your dreams. I will be right here to walk beside you.
Once you register, celebrate this next chapter of your life by using the hashtag #soulcenteredmoving on Instagram and be sure to tag me, @ChelseaDinen so that I can congratulate you and follow your journey!
I can't wait to work with you and hear about your exciting new path cross country.
All my love,
Chelsea