I didn't realize just how much doubt and uncertainty had held me back from living my dreams until I finally stepped fully into my Purpose as a coach and writer a few years ago.
Doubt crippled me. Until I learned to overcome it.
Uncertainty paralyzed me. Until I learned to overcome it.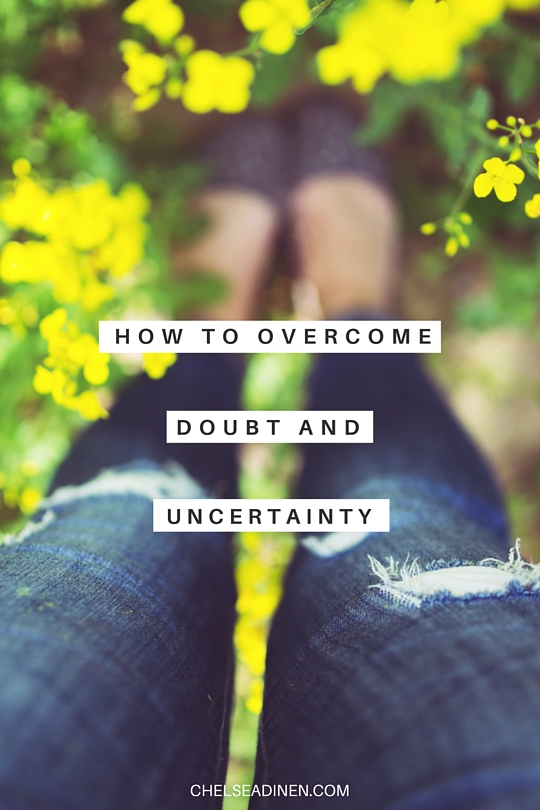 Years before my journey into personal development, self love, and dream conquering, I was living in the shadows of my Truth. I knew my voice, I knew the song of my soul but yet I allowed the world to drown it all out. I allowed the pressures from my social circle and the expectations of my parents to diminish the voice within me that was trying to break free.
For years, I cared too much about what everyone else was doing, what everyone else told me I "should" be doing and guess what… I ended up on a path that was entirely wrong for me. A path of unfulfillment and unhappiness. I continued making wrong decisions until I finally woke up and decided I was going to live for myself.
I decided it was time to break through the doubt, uncertainty, and fear.
So much of my writing and coaching and belief system are deeply rooted in the practice of walking boldly through your fear.
And, as you can see if you've read my free eBook, you don't just wake up one day magically having overcome your fear. First, you must overcome your doubt. You must overcome your uncertainty.
You must own your power as a spiritual human being. As a healer, a teacher, a leader, a coach, an artist, a man, a woman, a survivor.
When we feel connected to our Purpose in this life, we walk in confidence.
Now is the time to break through doubt, uncertainty, and fear.
Some of you may remember me talking about my time in New York City with Gabby Bernstein earlier this year. Gabby is my spiritual mentor and learning from her has completely changed my life. It is because of her that I found the confidence I was always searching for to break through my fear and walk in my Truth.
Gabby taught me specific ways to feel connected to my Purpose and, as a result, to step out and own my story. There truly is no greater feeling than that.
Gabby has been gracious enough to offer a free 3 video series on how to own your power as a leader and her first video, which you can find right here, is all about CONFIDENCE.
In this first video, Gabby shares her personal story of how she became a speaker, author, and public figure with zero background in the field. She will teach you the 3 steps that helped her embrace her power and own her confidence as a leader.
It's important to me to share with you the people and practices that have helped me become the woman I am today. And Gabby is most certainly one of those people. I hope you watch this video. You're sure to walk away from it feeling more confident and ready to take on your biggest dreams.
These will only be available for a limited time so don't miss out! Seriously.
Get the free training video here.
And then let me know what you think! In the comments below, I'd love to hear your biggest take-aways from Gabby's video!
Subscribe to my newsletter to get access to the second and third videos.