I believe strongly in living outside of your comfort zone and going where your heart is calling you. Through my four cross country moves alone and coaching many people through their own moves to new cities and various life transitions, I've become very familiar with the fear that comes up.
Taking the road less traveled is scary.
To go against the norm and blaze your own trail takes courage. Sometimes we have support from our loved ones but sometimes we don't. The doubt creeps in. The uncertainty. The fear of the unknown.
A couple years ago, I created an eBook, The Live Indie Mini Guidebook, filled with advice, inspiration, and quotes to guide you through the fear along the road less traveled.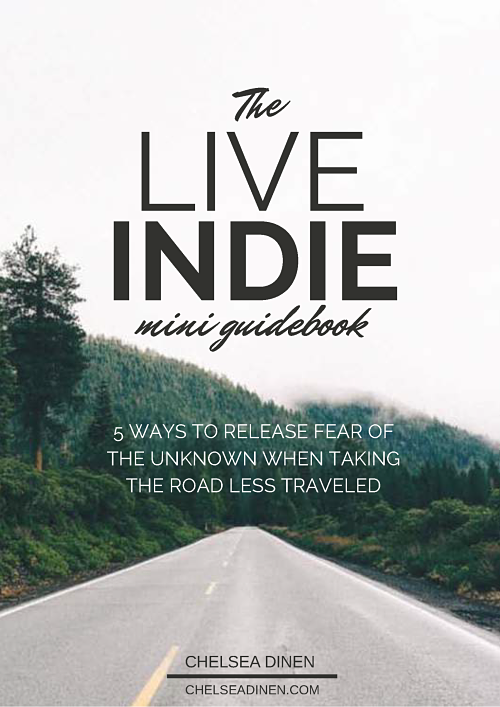 Although this eBook is no longer available, I still want you to have the tools, the exercises, and the affirmations that I have used when I decided to take the road less traveled.
And I want you to know that you're not alone.
Many of us are creative entrepreneurs, artists, writers, musicians, people with the dream of traveling the world or moving cross country.
What ever your path on the road less traveled looks like, I invite you to join my tribe below and I will give you free access to my online workshop 'Building Confidence to Make It on Your Own.'