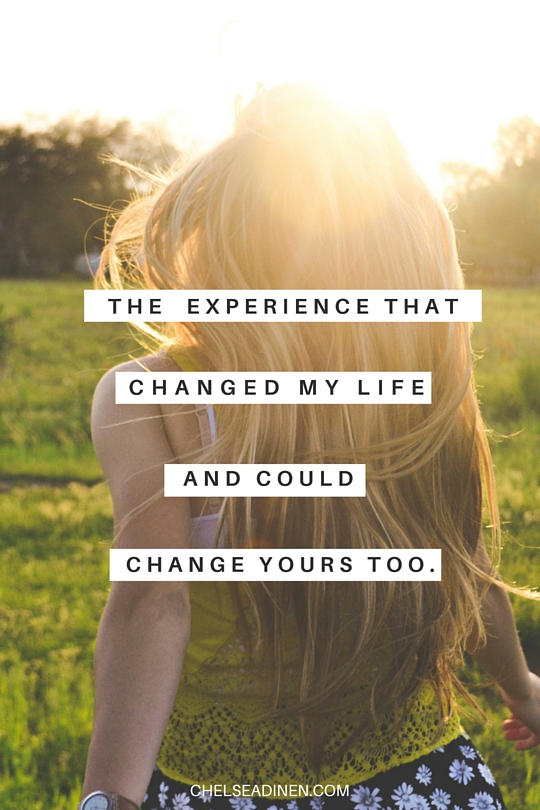 I think we all have several defining moments in our lives. Some moments are the ones unchosen; the ones that happen to us completely outside of our control. The other moments are the ones that we did choose; the moments when we consciously said 'yes' or 'no' to an experience that would change the course of our life.
I talk rather openly about two of those experiences.
Losing my mother so suddenly
And today, I want you to know the details of the third experience. This is a long post but one that is so important to me. Please, if you will, read it all the way through.
Recently, I posted about why I left California which was the start of yet a new chapter in my life two years ago. It was the start of my journey as a life coach.
Since then, I completed my life coaching certification and graduated from Marie Forleo's B-School. Things were going really well, I was thrilled about the work that I was doing, but deep down, I still wanted more. I wanted the work that I was doing to become even more expansive and reach an even larger audience of people who needed to hear my message. Furthermore, I wanted to experience something that was going to change my world.
You know how you get weird inklings or can't get really random thoughts out of your head? That kept happening to me. Starting in early April, I started aching for New York City. And let me tell you, I never had 'ached' for NYC before in my life. I couldn't get it off my mind and I had no idea why. It was as if someone kept tapping on my shoulder and saying, "Uh, hello, Chelsea! NEW YORK CITY!"
Several weeks later, I started seeing emails pop into my inbox from Gabby Bernstein about Spirit Junkie Masterclass, which I was vaguely familiar with, so, I glanced over the emails and went on with my coaching/writing. But then, the more I started seeing those emails, the more they started resonating with me. I love Gabby. I've been reading her blog, watching her videos, taking her online courses, for years. And, if you read this blog post, you'd see how she played a huge part in my life coaching journey.
I needed to go to New York. I needed to be there with Gabby and so many other Spirit Junkies. I needed that experience to not only better my business but to better my entire life.
So, I registered for Spirit Junkie Masterclass.
I knew it wasn't going to be cheap but I also knew that I WAS WORTH THE INVESTMENT. My dreams were worth it. Knowing all the people I would be able to reach after learning from Gabby would be worth it. I put the fear, the 'what ifs' behind me and instead, I showed up for myself.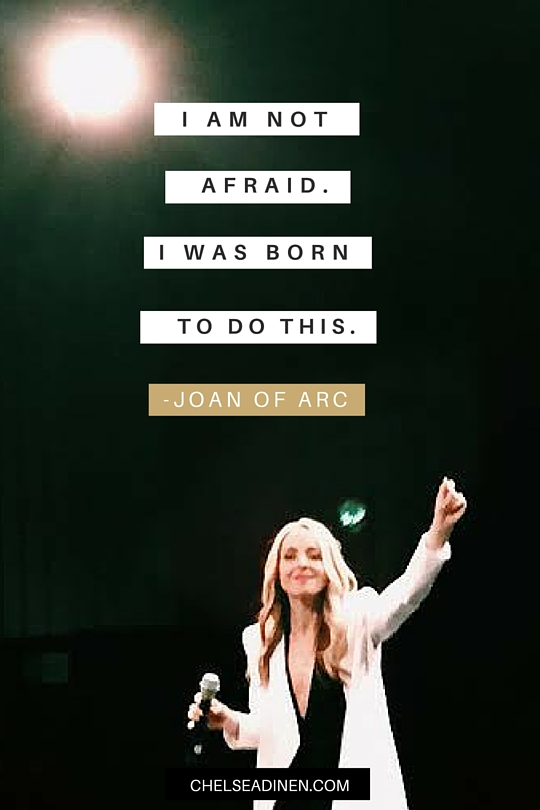 Let me stop for a moment to explain what the Spirit Junkie Masterclass is. It's a transformational deep-dive into what it means (and takes) to be a spiritual leader. It equips you with the tools, knowledge and network you need to catalyze real, sustainable growth as a spiritual leader.
I believe in this program so deeply because I have seen the immense change that occurred not only in my life and business but in those of my Spirit Junkie brothers and sisters that also attended. It changed my life. Seriously, read this post if you don't believe me. Here's a clip I wrote about Spirit Junkie Masterclass:
It was powerful.
And intense.
And emotional.
And transformational beyond words.
I arrived in NYC as one woman, and left completely changed.
I had stepped deeper into my Truth and into my spiritual connection with Source.
As I was broken open, I saw the pieces of me that needed to be healed as well as the pieces of me that needed to be brought out into the light to shine.

I embraced my flaws – in life, in love, in business – and saw how they were actually miraculous gifts given to me to heal and then serve others through that healing.
I'm going to let you in on something personal. The day after I got home from completing Spirit Junkie Masterclass, life smacked me upside the head with something entirely unexpected that I just was not ready for. My Spirit Junkie family stepped in like an army of angels. I received the most beautiful and supportive messages, texts, and phone calls from them. Never in my entire life had I felt so seen and understood. Never. Until then.
Spirit Junkie Masterclass is so much more than every other business training out there. It's a family of loving, like-minded souls who are there for you every step of the way. Cheering you on during your exciting business news, and holding you when you are weak. (You will get access to the private Facebook community as soon as you sign up which becomes such a beautiful way to connect with everyone.)
Spirit Junkie Masterclass is filled with women (and men!) at all stages of their careers and spiritual journeys. Some people have been in business for a decade whereas others are still unsure what type of business to start, they just know there's something bigger out there calling them. So wherever you are, this masterclass can (and will) help you shine bright.
Since I finished Spirit Junkie Masterclass in June, I have seen my business reach more people than ever before (and it's still rapidly increasing!) I have learned to step into my light. There's no more playing small. Gabby taught me to own my story.
Through Gabby's powerful lessons, meditations, visualizations, first-hand experience, and exercises, I moved through some of the biggest blocks that had been holding me back
my entire life.

 All thanks to the tools, shifts, and incredible breakthroughs that Gabby facilitated.

So, I say it with complete confidence and tears welling up in my eyes that Spirit Junkie Masterclass did, in fact, change my life.

Who knows when (or if) I ever would have moved through those blocks. They could have held me back forever. And that scares the shit out of me. It's because I felt even the slightest nudge toward Spirit Junkie Masterclass and committing to myself, investing in myself, deciding I'm going to GO BIG, SHINE BRIGHT, and serve others through my spiritual work that I showed up that day in June, did the work, and came out forever changed.

Up until today, Spirit Junkie Masterclass was only available in-person in New York City. Today, that all changes. I am so incredibly excited to announce…
Starting today, Gabby is opening up enrollment to SPIRIT JUNKIE MASTERCLASS DIGITAL!
You get the same content (well, there's even MORE content now) but you don't have to travel all the way to NYC to get it. The 8-module course is made up of video recordings, audio recordings and typed transcriptions from her live training events. What's so awesome about the digital training is that you will be catapulted right into the auditorium with her. You will feel the energy of the group and get the best expression of Gabby as a teacher.
With Spirit Junkie Masterclass Digital, you will:
Get step-by-step guidance on how to establish and grow your spiritual business, manifest media for your message and make money online doing what you love.
Learn how to turn your blog into a business, publish a life-changing book, lead a transformational talk and create digital courses so that you can create passive revenue for your great work.
Get step-by-step guidance on how to establish and grow your spiritual business, manifest media for your message and make money online doing what you love.
Deepen your own spiritual practice.
Get advice and wisdom from leading experts in personal growth and spirituality.
Become eligible to join Gabby's referral network. By participating in the Spirit Junkie Masterclass you have the opportunity to apply to become part of her elite international coaching referral network. (When you receive your Level 1 certification you become eligible to attend the Level 2 course, where you can apply to become a Gabrielle Bernstein coach.)
And so much more. Seriously. Get all the info here.
Plus Gabby is offering an extra special bonus when you register before enrollment closes on 10/9/15.
The extra bonus is Gabby's brand new Spirit Junkie Business Basics digital program! She created and designed this 3-module digital program with her own team of business professionals, including lawyers, bookkeepers, CPAs and insurance brokers. It will give you everything you need to set up the back end of your business: contracts, negotiating tools, insurance information and much more. This special bonus is valued at $397, but when you sign up for SJM Digital before 10/9/15, you get it for free!
In honor of your commitment to the Spirit Junkie way, I'm offering BONUSES WORTH OVER $549 WHEN YOU

SIGN UP FOR THE MASTERCLASS HERE.
Because I recommend Spirit Junkie Masterclass so much, if you sign up through my link, I will give you an entire month of one-on-one coaching with me. That's 2 hours. You and me, on Skype to work on anything — from planning your cross country move to helping you break through your fear of the unknown, etc. You name it. That entire month, I'll be there for you to help produce growth, results, change, and a whole lot of self love.
This also includes:
Unlimited email support with me throughout the duration of coaching
Pre-coaching workbook full of powerful questions
All you need to do is enroll for SJM Digital through this link. I will email you once the 2-week refund period ends to chat and schedule our one-on-one coaching sessions!
Spirit Junkie Masterclass changed everything for me.
But I will be rather blunt here. If you don't feel passion firing up within you when you consider enrolling, when you don't feel an inner call pulling at your heart right now as you read this and imagine yourself learning from Gabby, Spirit Junkie Masterclass might not be right for you. At least not this year.
Because the truth is, nothing is going to change your life if you're not prepared to do the work, to show up for yourself, to open up to massive shifts and change and growth.
But if you are ready, if you do feel the call to step into your light as a spiritual leader, I could not be more thrilled to welcome you in as my fellow Spirit Junkie brother or sister.
Now is your time. 
And, because I'm so psyched about this, here's a little clip from Spirit Junkie Masterclass:
Enrollment closes on October 9th so scoop up all these amazing bonuses before it's too late!
Thank you for being here. My hope is that if you feel the call, if you feel that pull deep in your heart to register for Spirit Junkie Masterclass Digital, that you listen and go for it. If you have any questions about the program, please don't hesitate to email me personally: hello[at]chelseadinen.com
---
*I'm a proud affiliate of Gabrielle Bernstein's Spirit Junkie Masterclass Digital training. I love this course and I truly believe in the mission behind the work. As an affiliate, I may earn a referral fee if you take the course from my recommendation.