The past month or so has been filled with change, intentional deep dives into my growing connection with the Universe, and the melding of the girl I used to be with the woman I am now becoming. With tears, migraines, and writer's block, I have been cracked open, stretched, and pulled down into the depth's of my soul to stare my Future Self in the eyes.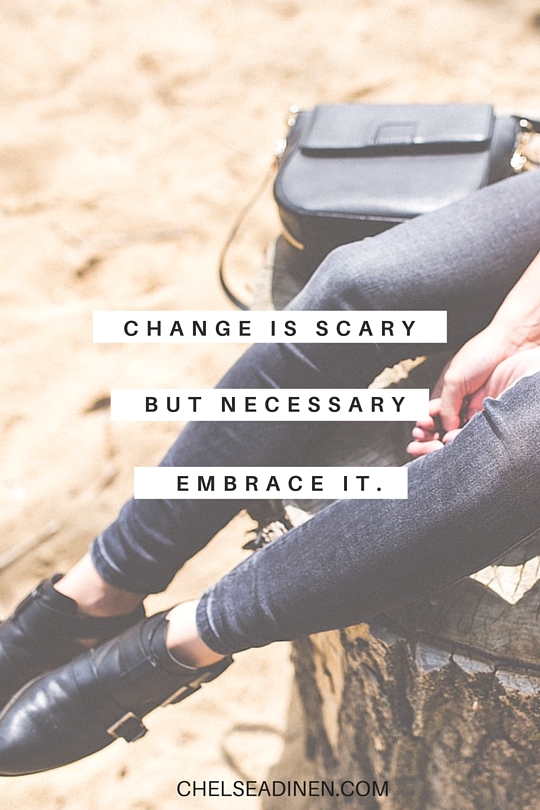 I am the private type and don't speak often to many about the details of my personal life. But Future Self knows. With that one look, she knows. She gets it. She understands. She's been there before.
It's true – what transpired at Spirit Junkie Masterclass in NYC changed the timing and alignment of my life. I was clear, connected, in-tune with everything. As soon as I arrived back to my home, I felt the energy had shifted immensely. Things were already morphing and changing and reconfiguring. I had to let my soul catch up with my body and allow my body to catch up with my mind.
I couldn't believe how quickly things were rearranging. I wanted to hold tight and scream, "Wait! I'm not ready yet!" But that's not how the Universe works. It's not on your time. Before I left for NYC, I knew my life was about to transform. It's what I wanted. I wanted to grow big and learn and shed what ever no longer served me. And so the Universe delivered.
Here's the thing about transformation and the times in our lives when BIG CHANGE is a-happenin'…
It's hard.
It's going to hurt.
It's going to be scary.
You're going to be confused.
And doubtful.
But it ends up being so worth it once you get to the other side.
I knew I couldn't do it alone. So, I surrounded myself with my own Army of Angels; my Spiritual Dream Team. My amazing Spirit Junkie brothers and sisters, my life coach, acupuncturist, psychic medium, and my own spirit guides and asked for help, support, and guidance.
Me – the girl who never asked for help – didn't even hesitate this time. I knew what I needed, what I wanted.
And the guidance, support, and answers that I received brought me all the clarity I could have asked for during that time of change and transformation. (Another reason why I believe so strongly in the importance of having a network of like-minded people who will remind you of your Truth.) I kept being reminded that we won't always know right away why certain things happen in our lives. The clarity that I gained from my wonderful team of supporters and healers reminded me that we have to trust in the timing of our life.
You find out, as I recently did, that:
"The Universe will do for you what you cannot do for yourself."
Also known as…
"The Universe will wreck your plans before your plans wreck you."
(More on that another time.)
So, yes, change is a challenge in many ways BUT, if your intuition is strong, and you support yourself with your own Spiritual Dream Team, and constantly protect your energy and banish the negative energy, you truly will fly out of that cocoon as a beautiful butterfly. As a transformational life coach, I offer several coaching options that are perfect for this type of personal and spiritual transformation.
As I've been diving deep into my spiritual practice and devoting more time to my metaphysical work, I've witnessed doors slamming shut and doors leading to better things opening up. I've witnessed myself cracking open to what will better serve me. And because of my connection with the Universe and my connection to Truth, I trust.
I trust that everything happens for our Highest Good. And because of that, I've learned to welcome change into my life with open arms.
Change is scary but necessary. Embrace it.
Trust in the timing of your life. Trust in the metamorphosis.
Remember, it's the metamorphosis that gets us where we are meant to be. It gets us to the other side. So, as hard as it may be at times, remember that there is beauty in the breakthrough.
++
I want to help you in your own metamorphosis. What questions do you have? Especially about spirituality and developing your own practice. (Or about moving to a new city, because we all know how much I love a BIG CHANGE like that! Seriously.) Leave your questions in the comments, hop over to my Instagram, or send me an email: hello [at] chelseadinen.com and, as always, make sure you're part of my email tribe! I would love to have you.
Love,
Chelsea