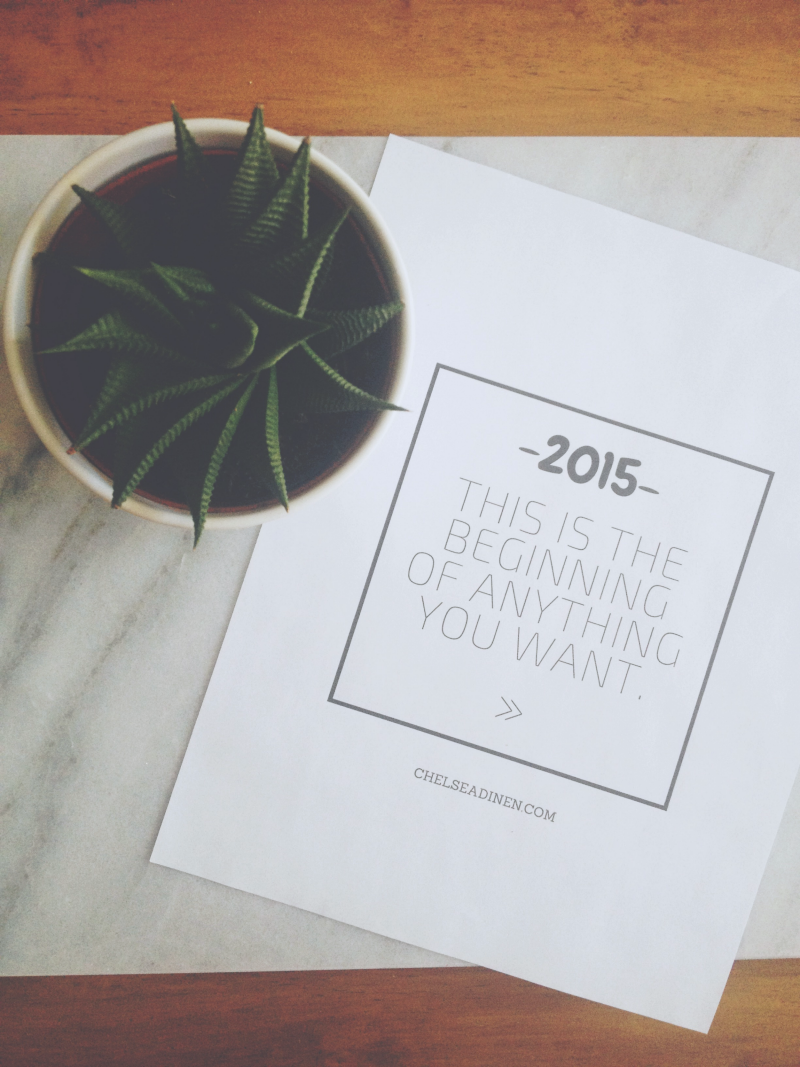 2 0 1 5 //
A bright, crisp, brand new canvas.
I read something recently about hoping for mistakes this year. Because mistakes mean you're doing something. You're trying things you've never tried before. You're venturing out of your comfort zone and going for it.
Life is meant to be lived. So, this year, I hope you try.
I hope you go.
Get out there and go for it. Fail. Fail harder. And try again. Because eventually you'll get it right.
Stop waiting until you're ready. Stop waiting for perfection, the right moment. The moment is now. The only guarantee is today.
Your dreams are not going to come and get you. Go out there and get them.
And if anyone tells you that you're unrealistic or crazy, continue on despite their disbelief.
This is your journey. Your path.
You are the only one who can make your dreams a reality.
So get out there. Work tirelessly. Push through the fear.
Aim your vision on the blank canvas ahead of you. And paint your wildest dreams.
There will be mistakes and missteps this year. Learn from them and journey forward.
Onward always. Endlessly.
This year is brand new and it's yours.
++
Happy New Year! I've designed a free printable for you as inspiration for 2015! Feel free to print it out, hang it up, put it on your vision board, set it on your coffee table like I did, etc. And remember, this is the beginning of anything you want. Go out there and get it!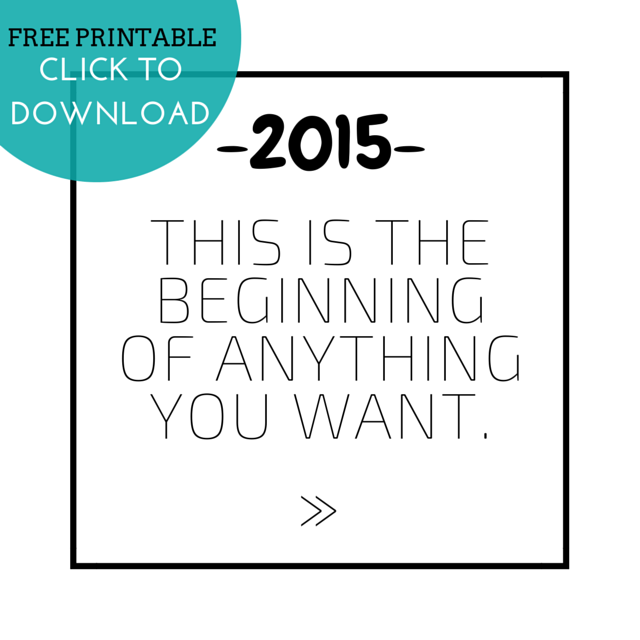 Or click here! Enjoy :)
Be sure to hop on the list below for more inspiration! I have a lot in store this year to help you conquer your wildest dreams. Sign up below so you don't miss out!
If you're new here, check out my About Me page or find out how you can Work With Me, here! I still have space for coaching clients in the New Year and would love to connect with you!