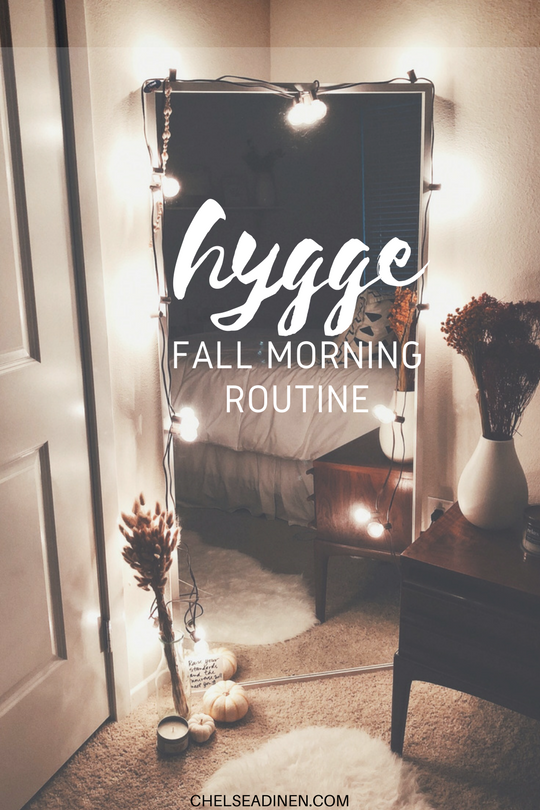 I explained in this post last week what hygge is and how to incorporate this intentional Danish lifestyle into your own life. Today, I'm sharing with you how to incorporate hygge into your morning routine.
It's no secret around here that morning routines are my thing.
My morning routine is the foundation to my day.
To me, it's as important as brushing my teeth in the morning and taking my supplements. I've noticed a considerable difference in my productivity, energy, and overall fulfillment when I've skipped my morning routine (which you can read more about here.)
Just as a little note, in case you're new here, when I mention a "morning routine," I mean setting aside an hour of my time to journal, visualize, meditate, and work on my personal development. Some people hear "morning routine" and might associate that with making a cup of coffee and letting the dog out :) So, just know that when I talk about having a morning routine, I mean setting aside a chunk of time first thing in the morning to work on yourself.
So, now that the Autumn season is here, there are a few things I've added to my morning practice which really help me jump out of bed in the morning when it's still dark out.
In this video, I share with you:
A quick refresh on what hygge is.
How adding hygge to my morning routine has helped me.
Specific steps you can take to bring more hygge & comfort into your morning routine.
---
---
So, what do you think? How will you be adding hygge to your Fall morning routine?
If you haven't already, please go subscribe to my YouTube channel! I post a bunch of videos to help creative entrepreneurs with setting new habits and routines!
For more, follow along on Instagram.
More Helpful Resources: