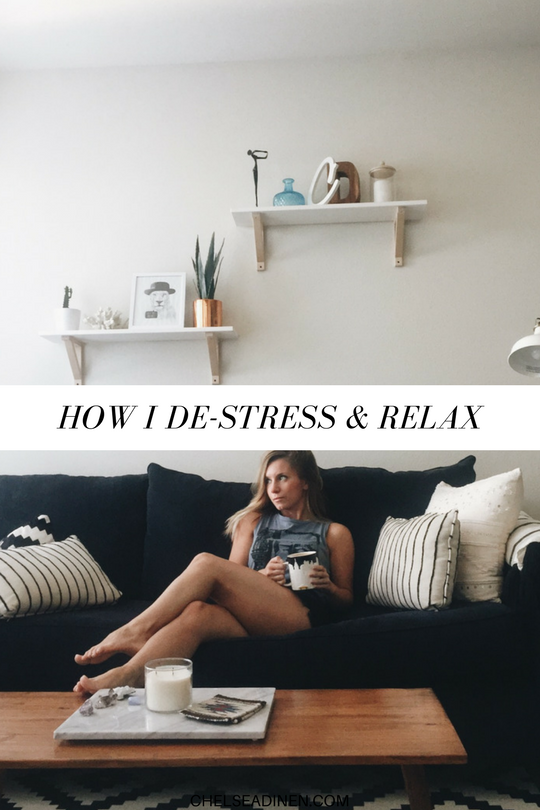 Since relaxing does not come naturally to me, I have to make an effort each day to de-stress and relax.
Through life's ups and downs, I've tried many different relaxation techniques over the years. Some have worked for me and some have not. As with all things, I believe in change and variety and trying new things.
In today's video, I'm walking you through the current things I do to help me unwind and turn my brain off for a bit.
If you're an entrepreneur/creative like I am, you too may find it difficult to switch your brain to the 'off' mode as new ideas and to-do list items swirl through your mind. If so, I highly recommend checking out this video!
Suggested Reading: The Importance of Having A Daily Routine
---
Lastly, before I dive into today's video, here are a few tips:
Don't be afraid to experiment. That way, you'll find what works for you and what doesn't.
Start small. Try adding just one new relaxation technique into your daily routine. Add too many new things at once and you may end up adding stress instead of subtracting it!
Think about the simple things that brought you joy when you were younger. This is a great place to start. Think of how happy children are. What made you happy as a child? Chances are, you still find joy in those things as an adult. For me, it was dance, water on my skin, finding new books at the library, and writing while listening to my favorite song.
It's incredible how much stress can impact our lives and health. Start by tackling your stress little by little today. I've found my daily routines to be such a helpful part of my de-stress practice. You can read more about my healthy morning habits here.
Without further ado, I hope you enjoy this video!
If you haven't already, please go subscribe to my YouTube channel! I post a bunch of videos to help you with starting healthy habits, goal setting, and productivity! I've started sharing more of my experiences with The Miracle Morning in my videos too.
Oh, and one last things before I go: I'm currently accepting new coaching clients! If you're interested in working with me one-on-one as your life coach, you can find out more about my current coaching packages here. I'd love to work with you!
For more, follow along on Instagram.
More Helpful Resources: